Alice Cooper's Covers Album Won't Arrive Until 2015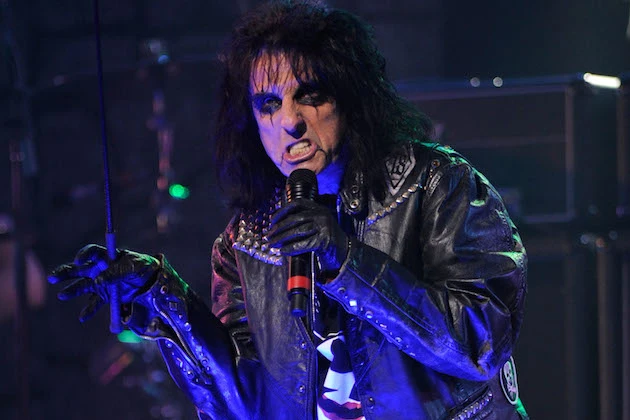 Alice Cooper's long-discussed covers album is being pushed back due to his involvement in the massive upcoming tour with Motley Crue.
Mentions of this project, which focuses on music from friends that Cooper lost along the way, has been mentioned as far back as the summer of 2012. Cooper was reportedly nearing completion of the record last summer. Cooper now says fans won't be hearing it until 2015.
"It's pretty much done now," Cooper tells Vanyaland, "But I don't think it will see the light of day until next year because we've got the Motley Crue tour for 72 shows and we don't have the time to wrap a show around the covers album until next year."
Cooper earlier hinted at the possible inclusion of four tracks that he's been performing while on tour: 'Break on Through' by the Doors, 'Revolution' by the Beatles, 'Foxey Lady' by the Jimi Hendrix Experience and the Who's 'My Generation.'
"Instead of picking just a bunch of songs, what about doing all my dead drunk friends? — all the guys I drank with that died?" Cooper muses. "Jim Morrison and I used to drink, Jimi Hendrix and I used to drink, the Small Faces, T. Rex, Harry Nilsson – all those guys were buddies of mine. So I said, let's do an album about the Hollywood Vampires, our drinking club. There are just so many songs that you could go to."
Source:
Alice Cooper's Covers Album Won't Arrive Until 2015