Anthrax Release Cover of Thin Lizzy's 'Jailbreak'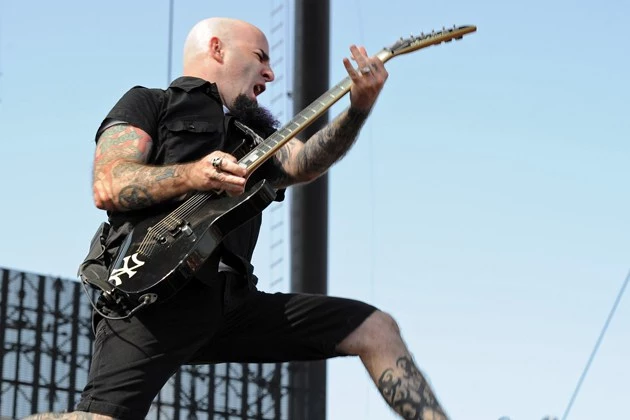 Anticipation for Anthrax's upcoming 'Anthems' release is running high. Due for release on March 19 in North America and on March 22 in Europe, 'Anthems' features Anthrax tackling some of their best-loved cover songs from the '70's.
Their versions of Rush's 'Anthem' and AC/DC's 'T.N.T.' have already been released online. And now, the group's European label Nuclear Blast has posted their take on the Thin Lizzy classic 'Jailbreak.' The clip is featured below.
Asked how the group came to select 'Jailbreak' for inclusion on 'Anthems', Anthrax drummer Charlie Benante told Music Radar, "Like Boston, they [Thin Lizzy] had the twin-harmony guitars. That kind of approach influenced Iron Maiden, and then Maiden influenced us and the whole thrash metal thing. That's why I went back to Thin Lizzy and Boston — if it weren't for them, you might not have had Iron Maiden and all the bands that came after them.
"I don't know how you can begin to pick between Thin Lizzy songs.'Jailbreak' is probably an obvious choice for a cover. I might have gone for something more obscure, but when I hear the lyrics to this one — 'Tonight there's gonna be a jailbreak somewhere in this town'— I can't deny how cool they are."
Listen to Anthrax's Cover of 'Jailbreak'
Subscribe to 103.7 The Hawk on
Source:
Anthrax Release Cover of Thin Lizzy's 'Jailbreak'