Bill Ward Can't Bear to Listen to Black Sabbath's New Album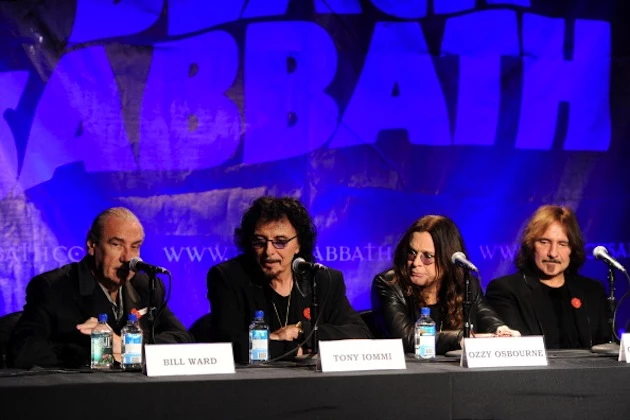 Drummer Bill Ward tried to listen to '13,' the album Black Sabbath recorded without him following a contract dispute, but he had to stop after only a few difficult moments.
"The only thing I've heard from '13' is maybe 40 seconds of the first song, and then I turned it off," Ward told Rock Cellar. "I haven't heard anything off that album at all. And to be quite honest, I don't care to either. It's too painful. If I want to rip my guts out, I'll put it on."
Ward, who had performed off and on with the band since 1969, was originally announced in 2011 as part of a long-awaited reunion with fellow original members Tony Iommi, Geezer Butler and Ozzy Osbourne. By early 2012, however, reports of a disagreement over payment emerged. Later, Osbourne claimed Ward wasn't in shape for what promised to be a grueling tour.
Black Sabbath ultimately decided to use Osbourne's drummer Tommy Clufetos for their live dates, with Rage Against the Machine's Brad Wilk playing on the sessions that produced the well-received comeback album.
An outpouring of support for Ward followed, with one fan even setting up a Facebook page called 1,000,000 Black Sabbath Fans Say Yes to Bill Ward. The drummer said he remains deeply touched.
"I'm at a loss for words," he said. "It tears me up, you know. Even as I'm talking to you now, I'm not far away from a tear. I had to follow my heart under the most difficult circumstances."
Source:
Bill Ward Can't Bear to Listen to Black Sabbath's New Album