Col. Bruce Hampton Dead at 70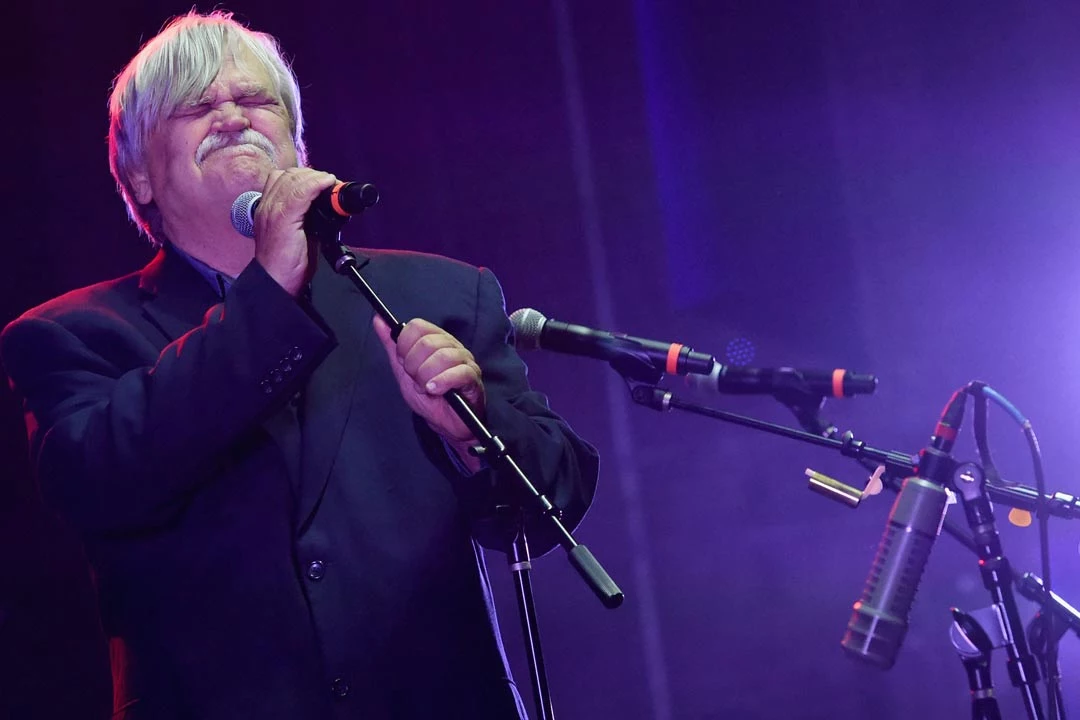 Col. Bruce Hampton, the prolific guitarist whose tireless energy and avant-garde roots helped make him a musical statesman of the emerging jam scene, has died at the age of 70.
JamBase reports that Hampton's death occurred onstage in the waning moments of a 70th birthday celebration held at Atlanta's Fox Theatre — specifically during a lengthy encore jam featuring an extended solo from teenage guitarist Brandon "Taz" Niederauer, described by Live for Live Music as Hampton's protege.
Initially, the musicians congregated onstage — an impressive lineup that included Warren Haynes as well as Phish vet Jon Fishman, Blues Traveler's John Popper and the esteemed Chuck Leavell — believed Hampton was feigning collapse as a joke; as Live for Live Music's report puts it, it seemed like he was "falling at the feet of his youngest star" while Niederauer soloed.
Hampton's family has confirmed his death in a public statement issued by the Tedeschi Trucks Band, asking for "respect and privacy at this difficult time."
A founding member of the Hampton Grease Band, Hampton spent decades touring and recording with a variety of outfits, and helped spark the jam-band revival in the early '90s with his group the Aquarium Rescue Unit. His eclectic career path also included acting (his filmography includes an appearance in the 1996 Oscar winner Sling Blade) as well as voice-over work (he played a talking plant in an episode of the Adult Swim series Space Ghost Coast to Coast). Most recently, he'd been performing at the Vista Room in Atlanta, where he'd been booked for a weekly residency.
While Hampton's sudden death obviously cast a tragic pall over what was meant to be a joyous event, it's already been noted by at least one of his longtime bandmates that he died doing what he loved. "I feel so blessed to have been there tonight and be a part of the greatest gathering of friends and loved ones," wrote banjo player Jeff Mosier. "I've never seen Bruce happier. I've never been sadder. I've dreaded this day for years, but could have never imagined a more joyful departure. I feel so lost."
Rocker Deaths: Artists We Lost in 2017
Source:
Col. Bruce Hampton Dead at 70