Pete Townshend Admits He Swiped His Trademark 'Windmill' From Keith Richards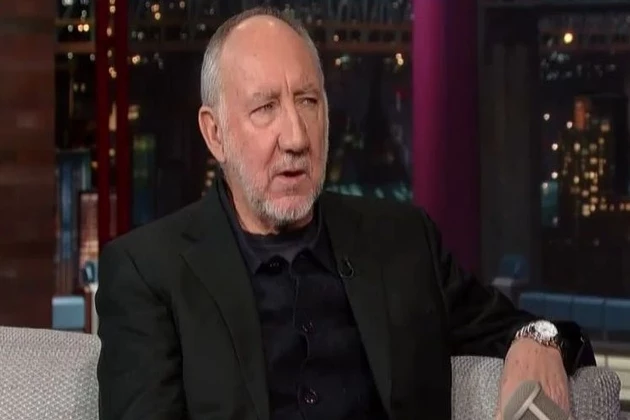 Pete Townshend is undeniably one of rock music's most dynamic performers. The Who guitarist has always been notable for his energetic stage exertions — particularly his signature "windmill" move, which consists of Townshend swinging his arm around in a furious windup before delivering a powerful strike to sound power chords on his guitar. In an interview with David Letterman, the musician says his trademark move was inspired by fellow rock icon Keith Richards.
"[The Who] supported the Stones for two shows," Townshend says. "They were young, they were brand new and they had one hit, with a Chuck Berry song called 'Come On.' I met them back stage and they were all very charming.
"As the curtain opened, Keith Richards is doing this," the guitarist relates, standing up and demonstrating the windmill motion. "I was thinking, 'Wow, that's so cool!' I thought it was part of his 'thing.' A couple of weeks later, we supported them again in a club in south London. I'm watching carefully, waiting, and he didn't do it."
Puzzled, the young Townshend asked the Stones guitarist why he didn't do the windmill. "He went, 'What?!'," Townshend recalls. "I can't tell you what exactly what he said, but the inference was, 'I'm Keith Richards. Do you really think I'm gonna do ballet?' That was the inference."
Of course, that ended up just as well for Townshend, who has gone on to make the move his "thing" instead. The guitarist is currently windmilling his way across America on the 'Quadrophenia and More' tour with the Who, and he has just released his autobiography, 'Who Am I.'
Watch Pete Townshend's Interview With David Letterman
Subscribe to 103.7 The Hawk on
Source:
Pete Townshend Admits He Swiped His Trademark 'Windmill' From Keith Richards