35 Years Ago: The Police Play Their First U.S. Show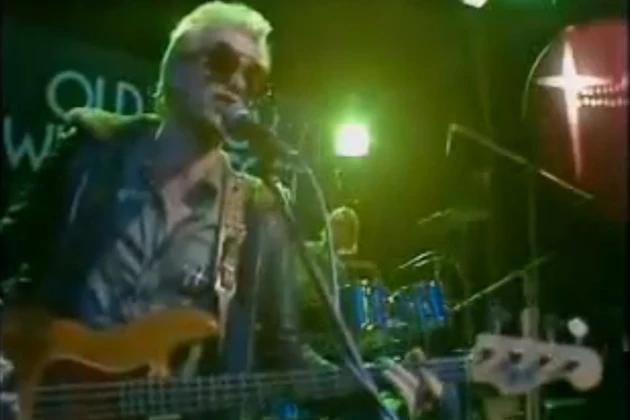 On Oct. 20, 1978, the Police played their first-ever concert in the United States of America, with two late night sets at New York City's famous (and now closed) CBGB's.
The group's debut album, 'Outlandos d'Amour,' had yet to be released, and the band — bassist / vocalist Sting, guitarist Andy Summers and drummer Stewart Copeland — were the farthest thing possible from the rich, world famous rock stars they would eventually become. They reportedly flew into America on budget tickets, carrying their instruments as luggage, and would travel from city to city on the rest of the tour in a cramped Ford Econoline.
But in his book 'One Train Later,' guitarist Andy Summers happily recounts getting a great reaction from the small crowd that first night: "No one there knows who we are, or have ever heard of us — we have to prove our worth, and knowing this makes us all the more determined to blow the audience away. We're tired from the long plane trip, but somehow New York comes in off the street to fill us with adrenaline and we play a hard and edgy set that rivets the audience, who haven't heard anything like it before. By the end of the first set the audience is on its feet and literally howling along with us. Despite the small numbers, it feels like a raging success."
Source:
35 Years Ago: The Police Play Their First U.S. Show