Mick Jagger Rumored to Want Rolling Stones Museum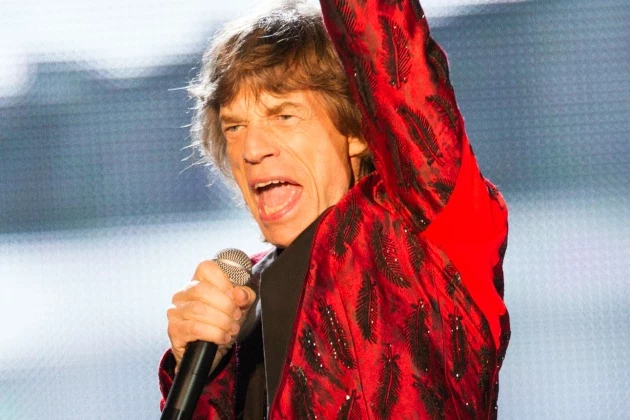 After 50 years, countless concerts, 29 studio albums, and millions of records sold, the Rolling Stones have acquired several warehouses' worth of memorabilia. Shouldn't there be a place where the public can line up to buy tickets and look at it?
That's reportedly the line of thinking currently being pursued by Stones frontman Mick Jagger, who's rumored to be mulling plans for a museum dedicated to the band after being inspired by a visit to the interactive ABBA tribute hosted in Stockholm, Sweden. The U.K.'s Daily Star tabloid has the scoop, which includes quotes from ex-ABBA member Bjorn Ulvaeus.
"I had heard he wanted to build a similar thing in London. That is why he wanted to come here and look," Ulvaeus said of Jagger's recent trip to the site, which found him driving up in "a blacked-out Mercedes" and being "whisked inside through a hidden entrance." Continued Ulvaeus, "It was an inspirational visit. Mick has saved lots of clothes which they can display [Editor's note: he didn't save all his clothes]. He is planning a Rolling Stones museum."
Although Jagger's reps haven't responded to requests for comments, ABBA museum visitors shouldn't be surprised if the eventual Stones exhibit borrows from its layout. "He had thousands of questions," added Ulvaeus. "Mick took loads of photos."
Source:
Mick Jagger Rumored to Want Rolling Stones Museum