Styx and REO Speedwagon Raise $100,000 for Boston Bombing Victims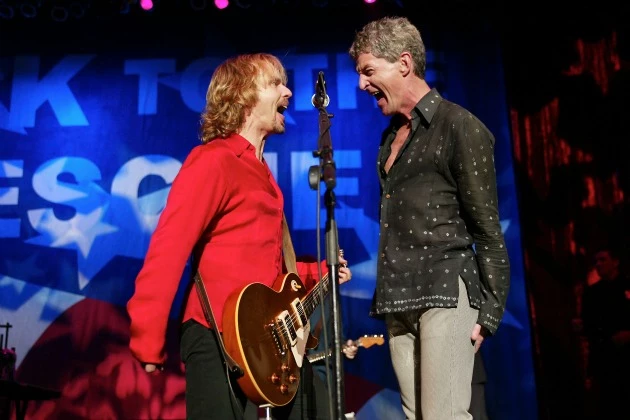 Since founding their Rock to the Rescue charity in 2002, frequent tourmates Styx and REO Speedwagon have raised money for a growing number of worthy causes. Their latest focus: the victims of the Boston Marathon bombings.
The two bands, on the road with Ted Nugent for this year's 'Midwest Rock 'N Roll Express' tour, have collected more than $100,000 during their most recent dates, partly by hosting a silent raffle to give away a guitar signed by members of all three acts. The money is going directly to the Boston One Fund, dedicated to helping those affected by the April 15 bombings.
"Like all Americans, we have watched the events in Boston and wondered what we could do to help," explained guitarist Tommy Shaw. "We know the fans of all three bands will once again rise with us to help our friends in Boston."
"We feel such sadness for those innocent people in Boston who have suffered so much and are still suffering now," added REO Speedwagon's Kevin Cronin. "We think of those victims of senseless violence as we sign the guitar which is to be donated on their behalf each night. In our small way, we do what we do."
"The Nugent band and family are surrounded by Americans who care deeply about each other and are dedicated to give all we got in times of need," agreed Ted Nugent. "We again face a tragedy that we can all help with, and are proud of this charitable heart and soul effort."
Source:
Styx and REO Speedwagon Raise $100,000 for Boston Bombing Victims