The Best GIFs From the 2013 Grammy Awards
No event can be declared a success unless it is immediately followed by the mass production of memes and GIFs regarding said event. The Grammys this year look to have been dominated by Taylor Swift's unrestrained excitement (she cannot stop dancing), Justin Timberlake, Prince's swagger and the odd way Jay-Z seems to be presiding over the whole affair.
We offer highlights in GIF form below. For more of everything Grammy-related, visit PopCrush.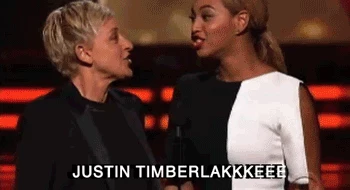 Source:
The Best GIFs From the 2013 Grammy Awards