'The Heat' Red Band NSFW Trailer: Sandra Bullock and Melissa McCarthy Blow Stuff Up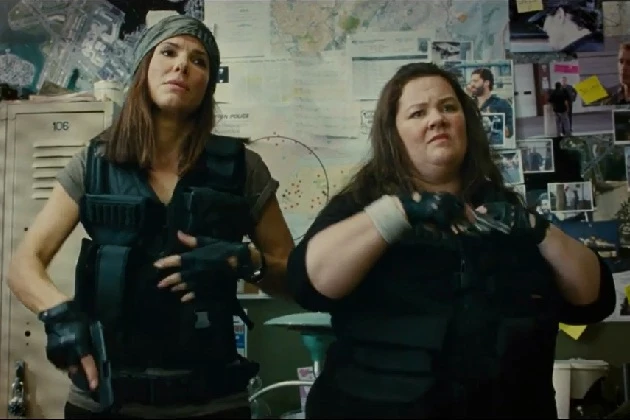 Though Melissa McCarthy is on the verge of being overexposed, we're looking forward to her performance in 'The Heat,' which partners her with Sandra Bullock in a buddy cop comedy. The first trailer was good, but the red band trailer is even better.
'The Heat' is due out on April 5, while McCarthy will be on screens this Friday with 'This is 40,' and then in a larger role in February with 'Identity Thief.' 'Bridesmaids' came out in May of 2011, so – in film development terms – you can see how long it takes Hollywood to cast someone after a breakthrough role. That time is a little less than two years. But it's no surprise as McCarthy was Oscar nominated for her work, and the town fell in love with her.
This, though, looks a lot better than 'Identity Thief' and that may have something to do with its director, Paul Feig, who also helmed 'Bridesmaids.' Though the premise is familiar (mismatched partners who eventually bond and become a great team), it is a premise that hasn't been done in a while, and though the novel spin (they're women) isn't all that clever, we put our faith in the creative team behind this to deliver something pretty funny. Here's the red band trailer, courtesy of IGN:

Source:
'The Heat' Red Band NSFW Trailer: Sandra Bullock and Melissa McCarthy Blow Stuff Up