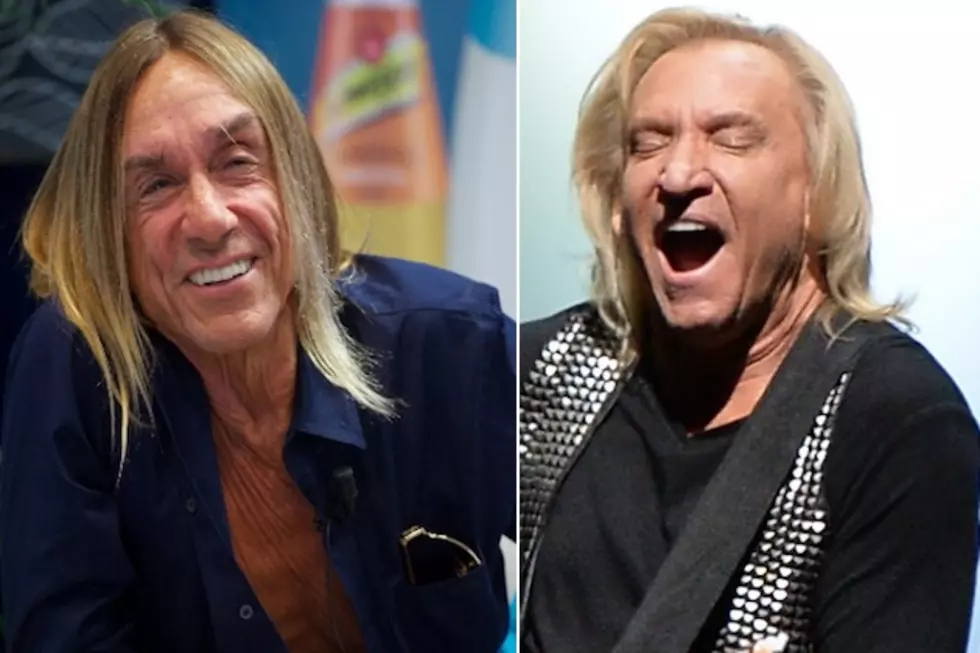 Joe Walsh and Iggy Pop to Perform at Benefit Concert
Carlos Alvarez/Rick Diamond, Getty Images
Iggy Pop and Joe Walsh will lead an all-star bill that's set to perform at the 24th-annual Tibet House U.S. benefit concert at Carnegie Hall in March.
The nonprofit educational and cultural institution was founded in 1987 after the request of the Dalai Lama to help ensure the survival of the Tibetan civilization, which has struggled under the reign of China since 1959. Past concerts have featured the late Lou Reed, David Bowie, Paul Simon, R.E.M., Ray Davies and others.
Walsh and Pop will be joined by Patti Smith, Philip Glass, New Order and others for the benefit on March 11. Smith also participated in last year's event.
Married actors Maggie Gyllenhaal and Peter Sarsgaard have been named honorary chairmen of the 2014 event. Tickets are on sale via the Carnegie Hall box office.