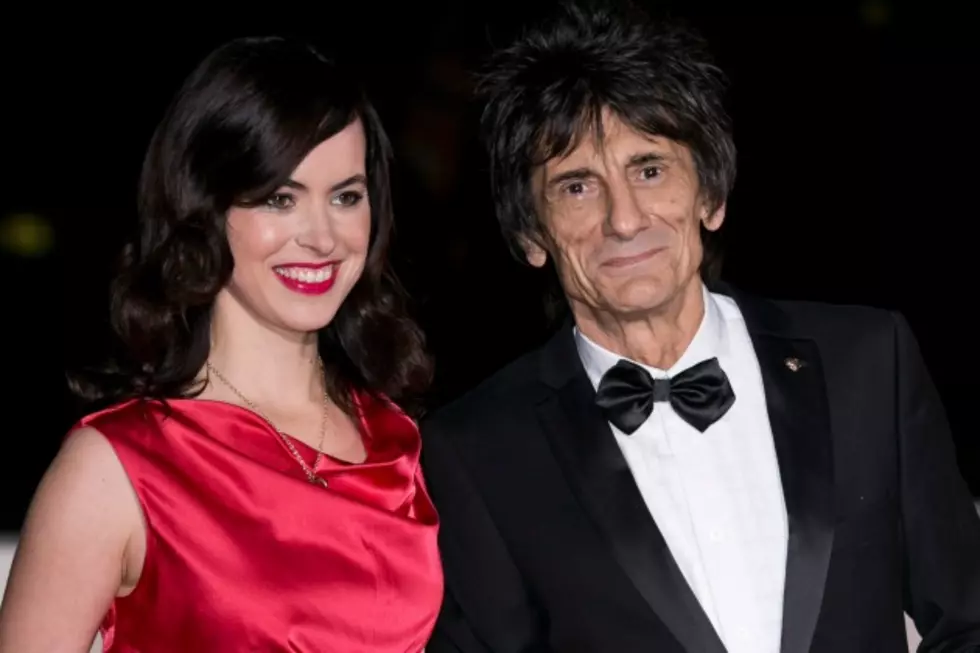 Ron Wood's Wife on Their 30-Year Age Difference: 'I Know It's There'
John Phillips, Getty Images
The wealthy older man with a much younger woman on his arm has become such a cliche that it's easy to be cynical whenever we see a rock star on the town with a second or third wife young enough to be his daughter. But if a recent profile in the Daily Telegraph is to be believed, Rolling Stones guitarist Ron Wood's marriage to the former Sally Humphreys is an exception to the rule.
For starters, the couple appear to live a life of such idyllic domestic bliss that the piece begins with Wood shouting excitedly about his healthy wisteria, and Sally -- Wood's third wife -- enjoys a busy career in her own right, producing plays and working with underprivileged youth in London. As the Telegraph's Bryony Gordon (indelicately) puts it, "For while many might be tempted to ask: 'So Sally, what first attracted you to the multimillionaire rock star Ronnie Wood?,' perhaps the real question should be: 'Ronnie, how on earth did you bag a broad like Sally?'"
Details of their home life aside, the Woods seem fairly self-aware about the 30-year gap between their ages. "I know it's there. And I wish it wasn't, but it is," Sally admitted. "I think I had to say 'I can't do this because of the age,' or I just had to let it go and take it all on board. At no point, years ago, did I say to myself: 'I think I'll go out with someone twice my age,' but that is what has happened."
As the aforementioned wisteria would indicate, the Woods enjoy the homebody lifestyle as much as the red carpet. "He's a very nice and caring person. Oh God, don't use the word 'nice,' it's so boring," laughed Sally. "He's very funny, kind and affectionate and welcoming."
Wood is also, as the article goes on to reveal, an ardent jigsaw puzzle enthusiast, as well as a backgammon fan -- a passion he and Sally have gone on to share with the rest of the Stones, to the point that the entire band took part in a tournament between legs of their '14 on Fire' tour -- and a binge-watcher of TV box sets.
"We watch loads of box sets on the road, too," said Wood. "Even with [Mick Jagger] I go, 'Let's go and watch 'House of Cards.'' And he told us about 'Game of Thrones.' We had to send someone out at four in the morning when we were in Shanghai to get us the next series."