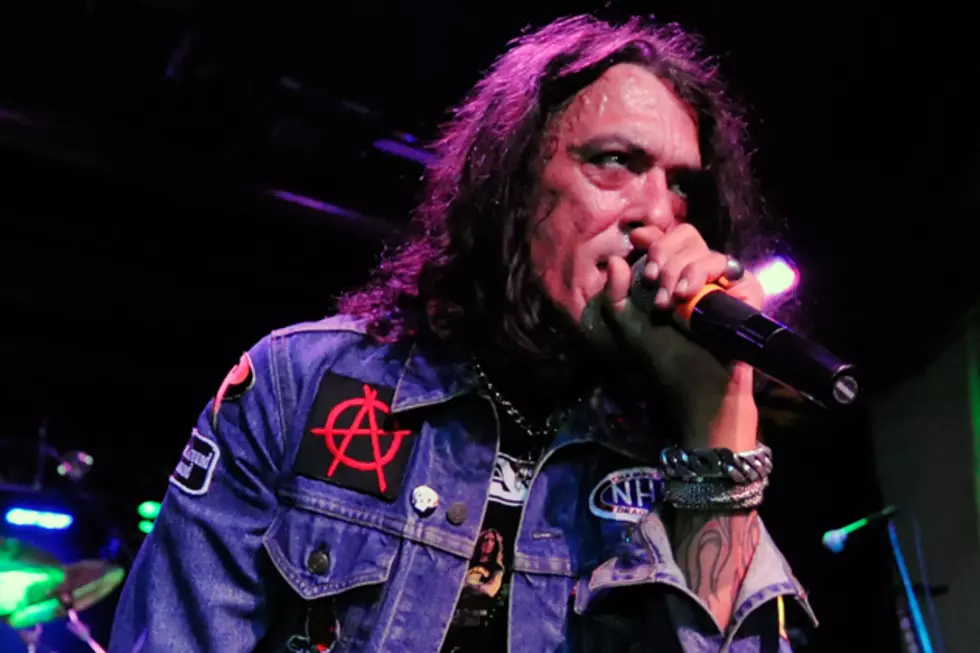 Stephen Pearcy: 'I Never Want to Be Involved With My Band Again'
Ethan Miller, Getty Images
Stephen Pearcy's departure from Ratt earlier this week may have surprised many, but it's been a long time coming for the singer. In a new interview, he spoke of his plans to move forward, which may or may not include a song from his last sessions with the group, as well as addressing some misconceptions about his role in Ratt.
Speaking to Mitch Lafon on his 'One on One' podcast, Pearcy said that he was much more than just the voice of the band. "I wrote every song, or co-wrote every song with some of the guys," he declared. "Contrary to what people might think or what they're told, it's my music...I'm a guitar player first and foremost. I don't know if people know this or if they really care. I don't. Publishing speaks for itself, but I'm content. We've sold a lot of records. This music will live way beyond any of our lives. It's all great. My kid'll be happy one day, and it's all that matters."
When he's ready, Pearcy will get back to work on his fourth solo album, which will be released differently than the traditional method. "I'm just going to release a few songs," he said. "Or maybe a song a week until there's 13 songs, because I like that number. After 13 songs, we'll release it as a CD."
That doesn't mean that we've heard the last of those musicians working together. There is a contractual obligation to their label, to whom they owe one more album. "[T]hat's not saying there won't be another Ratt record," he continued. "It just won't be under the circumstance of a band going into the studio and this-and-that. I just won't be playing in that band anymore, and pretty much put that to rest."
And while that's somewhat ambiguous, Pearcy swore that he's "still committed to this record.....Warren [DeMartini] and I actually wrote a great song months ago at MT Studios, my bass player's studio. If that's the last thing that gets out and the only thing, it's a good thing. But you know, I said I'd do it. But I never want to be involved with my band again. That's just the bottom line."
Still, it doesn't sound like, for all the acrimony, Pearcy has any regrets, and he's moving on. "I don't have time to waste entertaining negative anything from anybody," he added. "But hey, I appreciate everybody who came to the party and it's not over. It's just a new beginning. It's a good thing, and it's a long time coming."