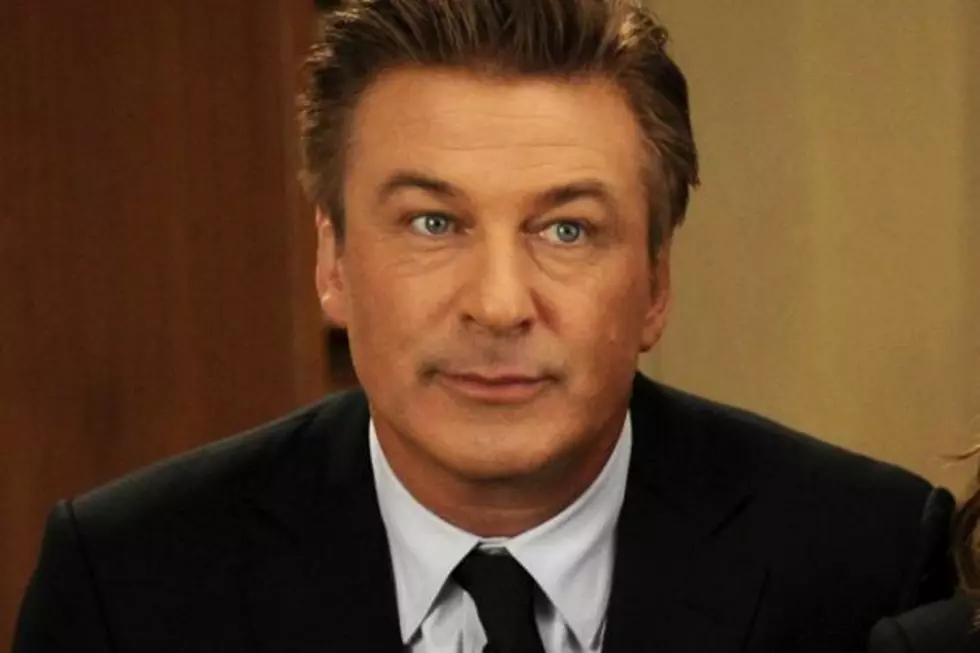 '30 Rock' Series Finale: Why Did Alec Baldwin Almost Quit?
NBC
On January 31, we say goodbye to one of the great comedic loves our our lives, as '30 Rock' airs its series finale after seven seasons spent on NBC. Yet, as fans of the series well know, even at the series' comedic best '30 Rock' never drew mammoth ratings, and nearly faced the departure of series star Alec Baldwin on a number of occasions. Now, Baldwin is speaking out about the "anemic" writing that nearly caused him to quit the series, and why '30 Rock' is ending at season 7! See what Baldwin has to say about the '30 Rock' finale inside!
As sad as we are to see '30 Rock' come to a close with its January 31 series finale, we're grateful the series still came this far. After all, between anemic ratings and multiple feuds between NBC and series star Alec Baldwin, the series could have been drastically different after its fifth season.
Baldwin recently spoke to Rolling Stone about his involvement with the series, detailing his complaints with the writing that nearly drove him to hang up his role as silver-tongued NBC executive Jack Donaghy:
[Season 5] was the low point. Though even anemic 30 Rock writing is still better than everybody else's writing. I go, 'I'm going to get the f--- out of here, I'm done,' because I'm an employee, I don't have any say. So Season Five ends, and I'm saying 'Next year, I'm done,' then I come back, and Season Six is really good, we all had fun again.
Much of that dissatisfaction also ended when Baldwin met his current wife Hilaria Thomas, after which the actor notes that NBC contracted him through an eighth season of '30 Rock,' even with his willingness to stay for a ninth, tenth, even eleventh season. However, Baldwin noted that his co-star and series creator Tina Fey was largely behind the seventh season end to the series, as "this year was the first time she came in and laid down on the couch on set, and you could tell, she's a mom. She's f---ing wiped out."
Well, what say you? Do you agree with Alec Baldwin that '30 Rock's writing dipped in the fifth season? Is a seventh season the right time for '30 Rock' to end? Tune in for all-new episode "Florida" tomorrow, and don't forget to tune in for the '30 Rock' series finale on January 31!