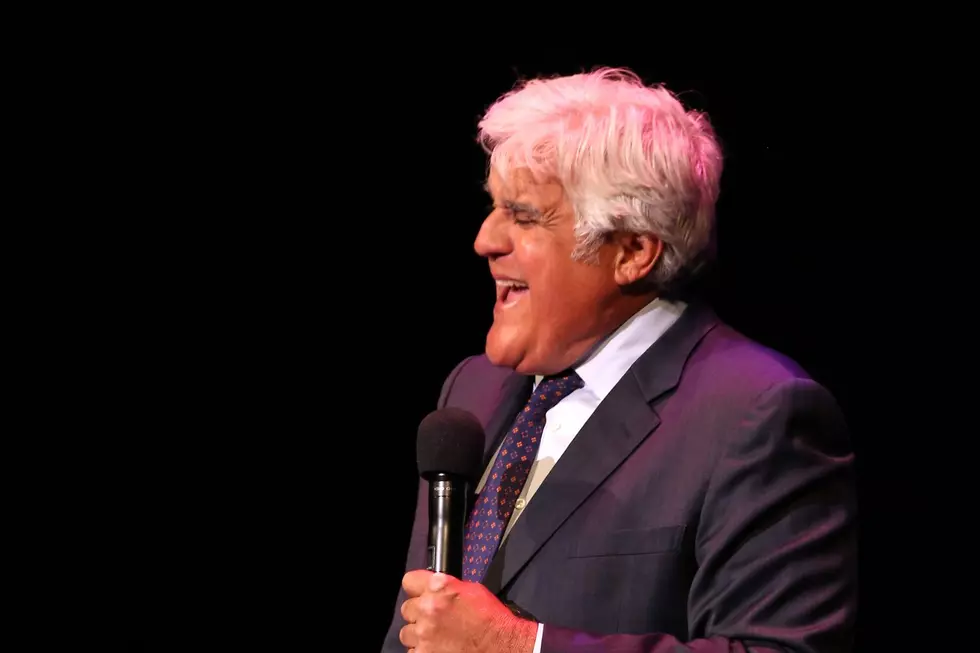 A Short Drive From Billings: Jay Leno To Perform In Deadwood, SD
Credit: Getty, Tasos Katopodis / Stringer
How cool is this? The legendary Late Nite TV host and comedian, Jay Leno, will be within a few hours' drive of Billings! He's won Emmy, People's Choice, and TV Guide Awards over his tenure in Television... and more recently been the highlight in media for two accidents involving a classic car, and his classic motorbike.

Where will he be performing?
Jay will be on stage at the Deadwood Mountain Grand Resort, inside its Events Center.  Here's the Google Maps information.
The Deadwood Mountain Grand is slightly more than a 4-and-a-half-hour drive from Billings, according to Google Maps, taking you through Hardin, Busby, Lame Deer, Broadus, Belle Fourche, and Spearfish.
When is the event?
It's Thursday, September 28th, 2023 at 8 PM. We'd suggest you travel up the day of, taking off Thursday and Friday from work, giving you time to experience the cities and towns along the way... and then spend the night inside one of the many great hotels at Deadwood, including the Deadwood Mountain Grand.
How can we get tickets?
Tickets go on sale officially this Friday, February 3rd. You can purchase tickets in a few ways:
The Deadwood Mountain Grand is warning eventgoers of third-party ticketing websites, as they exclusively use TicketMaster. They also remind anyone expecting to come for the event that the Deadwood Mountain Grand Casino Floor is for 21 and older individuals, and you are only allowed on the floor if you are in line for the event. A valid ID is required for the casino and venue.
Good luck with getting the best tickets, and enjoy Leno in September! Maybe we'll see you there. Are you planning on going? Let us know on AppChat or on Facebook!
10 Great Salads You'll Find in Billings
Here are 10 great salads in Billings.
10 Things True Montanans Would NEVER Do
If you claim to be a Montanan, there are some things that you just can't do. Otherwise, you may draw some looks from your fellow Big Sky Staters. Here are ten of them.