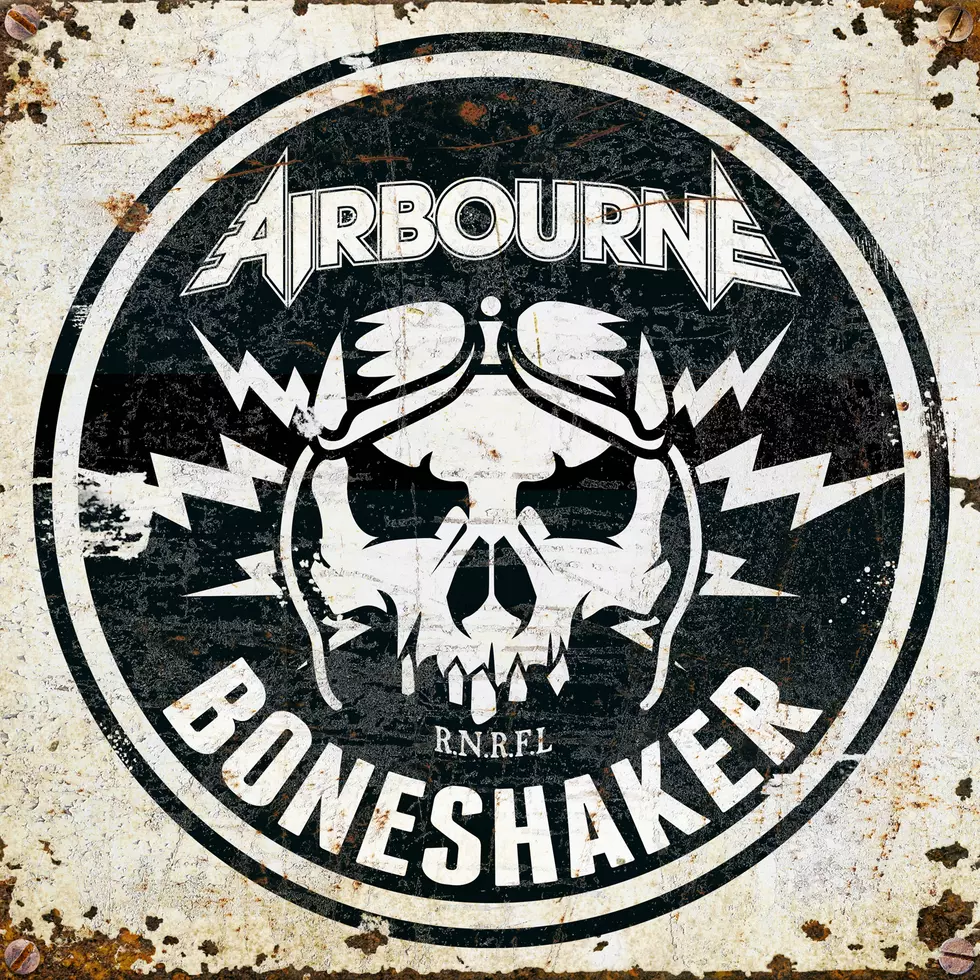 Airbourne Announce New Album, 'Boneshaker'
Spinefarm Records
Airbourne have announced details of their fifth studio album, Boneshaker, which will be released on Oct. 25.
You can see the full track listing below. The band also released the title track, which opens the LP, and you can listen to it below.
The band worked with Nashville producer Dave Cobb with the aim of defining their its feel better. "It's a live gig in the studio," frontman Joel O'Keeffe said in a statement. "This is always something we wanted to do – find a way to bring the soul and power of an Airbourne live show into an album. Cobb caught our lightning and put it in a bottle."
"There are no weird tangents here, no uncalled for asides, no messin' about," a press release stated. "This is straight-down-the-line pure rock 'n' roll drama smelling of burnt rubber, spilt gasoline and valves glowing red hot. No ballads, no acoustic guitars, no keyboards. Ten tracks, 30 minutes of music. Everything lean an' lethal, stripped to the bone, to those essential elements that rock 'n' roll requires to properly do its work: raging guitars, pounding bass 'n' bass, vocals packed full of real personality – the kind of passion that only comes from willfully pursuing a life on the line."
Drummer Ryan O'Keeffe added that Airbourne are "pumped about playing these new songs live. … it's always cool to do that first tour on the album cycle, especially that first run of shows. The first time you hear people singing the words back at you to a new song, it makes us really appreciate how much our Airbourne family around the world supports us."
Boneshaker follows 2016's Breakin' Outta Hell, which was their last album with guitarist David Roads. He was replaced by Matt "Harri" Harrison the following year.
Airbourne, 'Boneshaker' Track Listing
1. "Boneshaker"
2. "Burnout the Nitro"
3. "This is Our City"
4. "Sex To Go"
5. "Backseat Boogie"
6. "Blood in the Water"
7. "She Gives Me Hell"
8. "Switchblade Angel"
9. "Weapon of War"
10. "Rock 'n' Roll For Life"
Masterpieces: The Very Best Albums From More Than 100 Classic Rock Acts