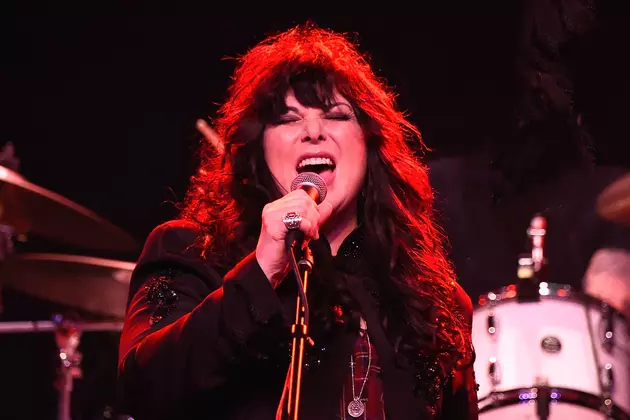 Ann Wilson Explains 'Little Surprise' in Heart's 'Barracuda'
Frazer Harrison, Getty Images
Ann Wilson explained the "little surprise" hidden within the classic Heart song "Barracuda" that made it difficult for some people to sing.
The track appeared on the band's second album, Little Queen, in 1977, and became its second Top 20 hit, reaching No.11 in May of that year. It's remained a staple of their live shows and been covered by a wide range of artists. But as singer Wilson told Uncle Joe Benson on the Ultimate Classic Rock Nights radio show, it's not quite as straightforward as most rock songs.
"It seems difficult to some people, but really it's only because there's a bar," she explained. "The song's in 4/4 and then there's a bar of five [beats] in there, and then it goes back to 4/4. But the bar of five is kind of lurking in there, like a little surprise. And so, if you don't know it's coming, then it might throw you. You might end up with one foot in the air!"
"Barracuda" has taken on fresh significance in the light of the #MeToo movement. Wilson wrote the lyrics in response to a publicity-stunt rumor, started by Heart's record label, that she and sister Nancy Wilson were in a sexual relationship together. "The sleaze factor really dawned on me in that moment," Ann said recently. "Those lyrics were written by my true nature, in true rage. I hope that that song will come in handy now when women are thinking about what they want to do and not do."
Be sure to listen to Ultimate Classic Rock Nights on more than 50 stations across the U.S. from 7PM until midnight, Monday through Friday. You can see the list of radio stations where it airs here.
Heart Albums Ranked