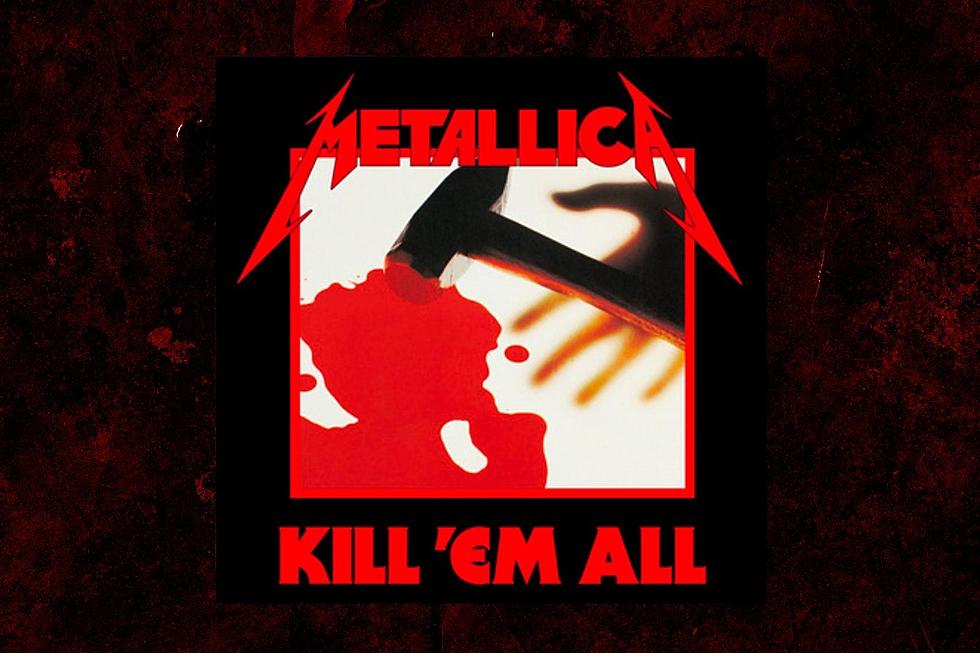 Poll: Best 'Kill 'Em All' Song – Vote Now
Megaforce
Released on July 25, 1983, Metallica's 'Kill 'Em All' was not an immediate commercial success. However, it did break new ground for the genre of thrash metal. Nearly 30 years later, 'Kill 'Em All' has become a staple in metal fans' collections across the globe.
Songs like 'Hit the Lights' and 'Whiplash' lay the groundwork for the ferocious thrash-style of the album, while tracks like 'Jump in the Fire' and 'Phantom Lord' take it to a darker level than most bands dared to venture in the early '80s. 'Kill 'Em All' is a perfect mixture of speedy thrash riffs and dark and terrifying lyrics. Mixed together, Metallica created an album that rocks hard from beginning to end.
Eventually, 'Kill 'Em All' received the success it deserved; to date it has sold more than three million copies. Produced by Paul Curcio and Jon Zazula in Rochester, N.Y., the album was originally released by Zazula's record label, Megaforce Records. Once the band signed with Elektra, they re-released it with the bonus tracks 'Am I Evil?' and 'Blitzkrieg.'
Taking a look at the original release, what is your favorite track from Metallica's 'Kill 'Em All?' Cast your vote below, then let us know why you picked that song in the comments section!