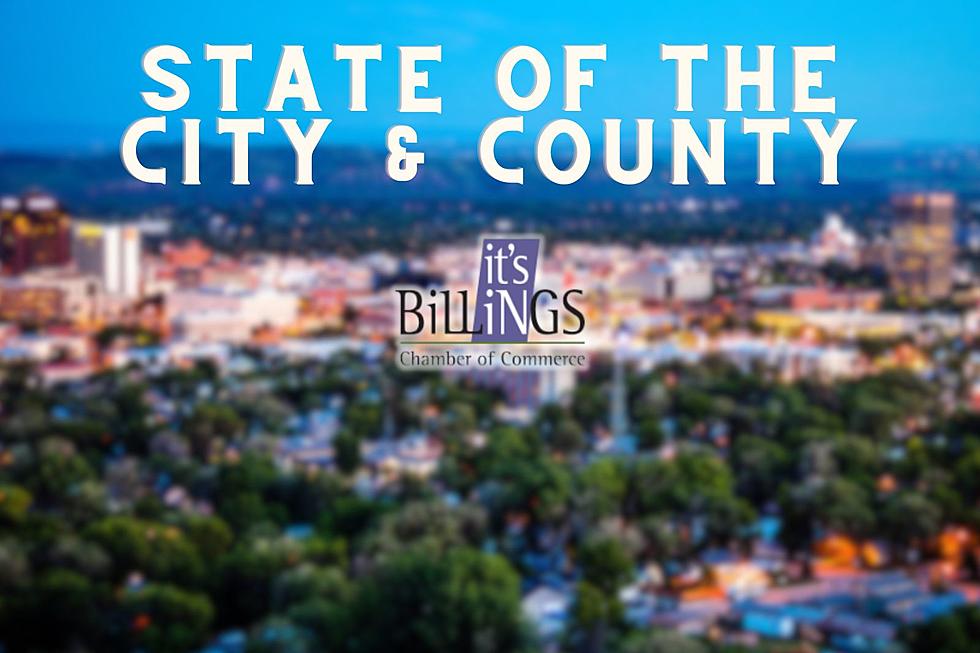 Billings Chamber Hosting State of City & County Event In June
Credit: Canva / Billings Chamber
In two weeks, the Billings Chamber of Commerce is planning to host their quarterly Chamber A.M. event at the Northern Hotel in Billings, this time focusing on the State of the City and County.

On June 6th, from 8 to 9 am, attendees will hear from Billings Mayor Bill Cole along with Yellowstone County Commissioner Don Jones and Chamber leadership, as they present their plans and goals for the future of Billings and Yellowstone County.
Beyond the future, the Chamber will also celebrate achievements in Billings and Yellowstone County, such as being named a LEED Gold City... the completion of the Billings Logan International Airport improvements... the launch of air service expansion... and continuing their goals of efficient and proactive infrastructure in Billings and the county.
Billings Chamber President and CEO John Brewer shared this:
Our city and county are the regional hub for business, tourism, healthcare and agriculture. As growing numbers of people visit and relocate here, we must keep our focus on the issues and projects that grow and attract business
and new residents.
The main items of focus for the Chamber are as follows:
Supporting Beneficial Policies for Business
Analyzing and Improving the Jail and Justice Systems
Building the only Sports Recreation Center in the region
Encouraging a community spirit where everyone can feel they belong
If you'd like to attend the Chamber A.M. event, it is $20 for Chamber members and $25 for non-members. Your attendance fee includes coffee, pastries, and time to chat with locals in business.
You must register by 5 PM on June 2nd by visiting BillingsChamber.com.
Will you be attending this Chamber A.M. event? How do you think the City and County are doing? Should crime be the main focus? Let us know on App Chat or Facebook!
Top 20 Birds You'll See In Your Montana Backyard
If you love bird watching here are the top 20 birds you'll spot in your backyard here in Montana. Credit to
What Birds Are In My Backyard
for the list.