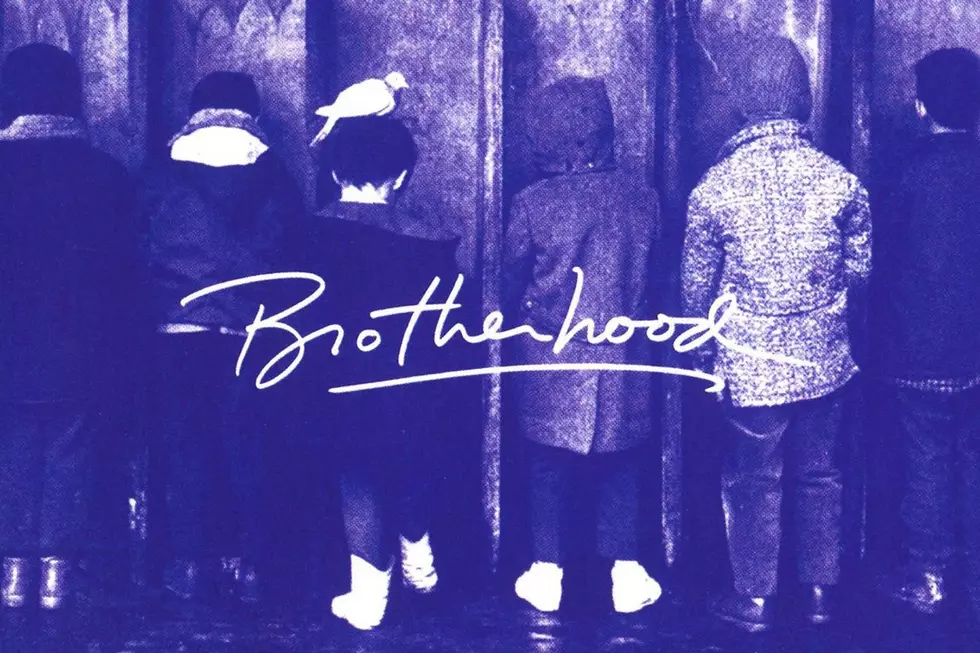 Why the Doobie Brothers' Comeback Fell Flat on 'Brotherhood'
Capitol Records
Cycles, the 1989 album that reunited much of the Doobie Brothers' early lineup, was a strong return to form that saw the group returning to the Top 10 for the first time in a decade. But they weren't able to build on that success on the follow-up LP, Brotherhood, which arrived in stores on April 15, 1991.
Where Cycles' big single, "The Doctor," reminded fans of the Doobies' classic sound (complete with a riff that recalled "China Grove"), Brotherhood attempted to show the world that they were a contemporary band with more to offer than just nostalgia. For guitarist-singer Tom Johnston, it was a risk, but one that the group had to make.
"We brought along a lotta new musical ideas when we got back together," he said in the Georgia Straight. "All of us had explored different things when we were apart. And then of course we used outside writing, which helped achieve even more of a different sound. We wanted to get away from the usual Doobie sound, because it's not good to stay safe, so to speak. You gotta go out and try some other things."
The professional songwriters included Jerry Lynn Williams, who had penned hits for Eric Clapton ("Forever Man," "Pretending," "Running on Faith") and Survivor's Jim Peterik. Veteran producer and engineer Rodney Mills (who had worked with Lynyrd Skynyrd and 38 Special) delivered a clean, layered production with a big snare drum sound and synthesizers.
Listen to the Doobie Brothers Perform 'Dangerous'
That was part of the problem. "The Doctor" may have sounded like "China Grove," but it was still undeniably the Doobie Brothers. But there's little of the band's distinctive personality on display on Brotherhood. The single "Dangerous" begins with an acoustic rave-up that shows off their country blues roots, and "This Train I'm On" and "Rollin' On" -- two of the album's last three tracks -- echo past glories.
Still, the majority of the songs lack the sense of, well, brotherhood that graced the Doobies' definitive recordings. It's a very professional-sounding album, but the production is outdated by roughly a year. By early-1991, rock radio was embracing alternative music -- R.E.M.'s Out of Time had been released a month earlier and was tearing up the charts -- leaving less room for heritage acts like the Doobie Brothers. It didn't help that "Dangerous" was associated with Stone Cold, the flop biker movie that marked the acting debut of Brian Bosworth, who had recently retired from professional football after becoming one of the biggest draft busts in NFL history.
Brotherhood peaked at No. 82, the band's worst showing since its 1971 self-titled debut album. The Doobie Brothers were subsequently dropped by their record company and wouldn't release another record until 2000's Sibling Rivalry.
 
 
The Top 100 Albums of the '90s