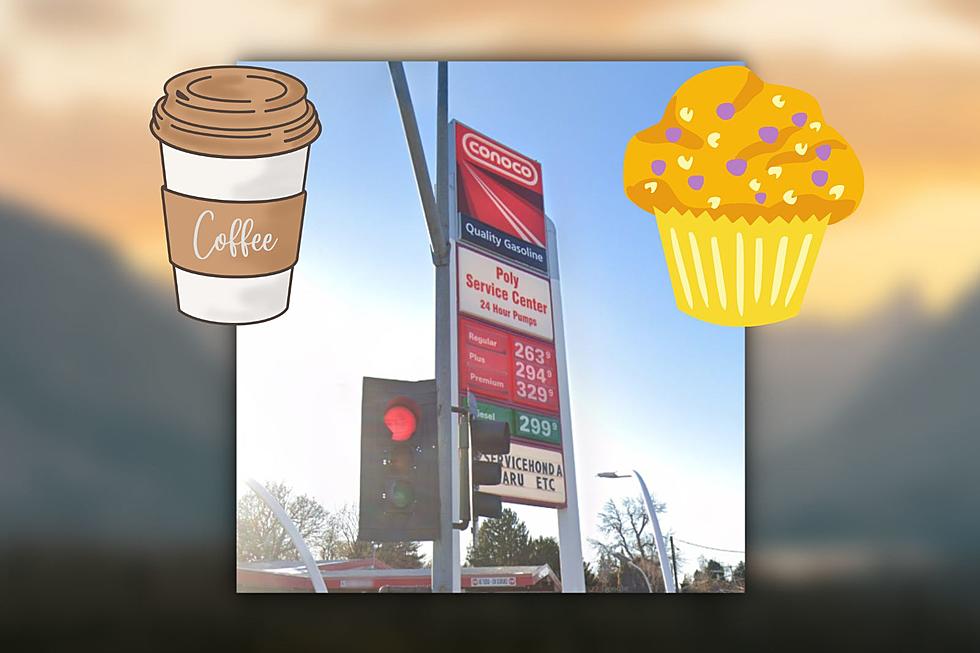 Gas Station on Poly Drive in Billings Turning Into A Coffee Shop
Credit: Google / Canva (Street View from 2019)
This past week, I caught wind of a former gas station on Poly Drive being eyed as a future location for a new local business. Our DME, Rachel, let me know the owner's information and I reached out.

Conoco No More
According to Google Maps Street View, the Conoco station on the corner of Poly Drive and 17th closed between 2019 and 2021 and was left empty.
(Street View from 2019)
In the next street view update, in mid-2021, someone was using it to try and sell a car. By this time, the signage had been removed, and all that remained was the building and overhangs.
(Street View from 2021)
And in the most recent Street View update, in 2022, someone had come along and painted the red Conoco trim to be what looks to be black.
(Street View in 2022)
I went out tonight and grabbed a few photos of the location as it stands now in 2023, and sure enough, work is being done by JL Langlas & Associates. Looks like they ripped up the ground around the former gas station, likely to remove any tanks underground left over from before, and that's about it so far.
That lines up with what I was told by Diane Morledge-Hampton, who is to be the new owner of this future business. I asked Diane what is planned for the location, and she told me...
A Coffee Shop (With Quick Breakfast Items)
That's the big surprise. Another coffee shop is coming to Billings, though in the area they plan to put this one, there isn't another one for quite a few blocks (looking at YOU, City Brew, and Starbucks).
Diane told me they are in the early stages of planning, and hope to open in late 2023, but as we all know... delays happen. So patience is a virtue.
What are your thoughts? Were you hoping for something else? Let us know on App Chat or Facebook.
Here's 15 License Plates That Only Montana Residents Will Love
Montana residents are proud to call the Big Sky home. Check out these vanity plates that only a Montana resident will understand and love.
Best Breakfast Restaurants Great Falls Montana
Best Breakfast Restaurants in Great Falls