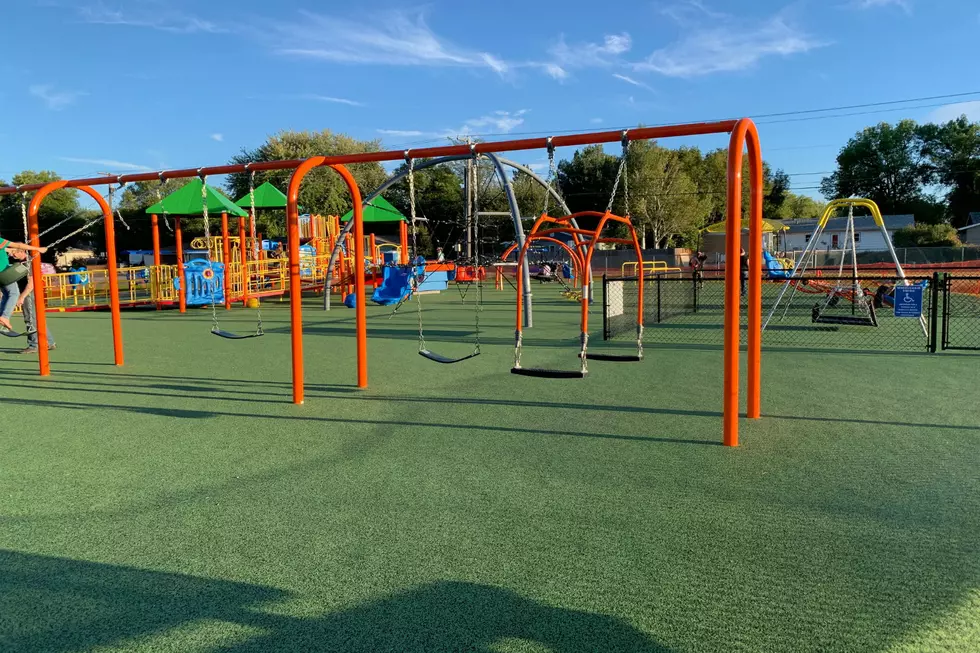 Inclusive Playground Opens At Rose Park
Credit: Johnny Vincent, Townsquare Media
Back in January of this year, the Rose Park PTA still needed to raise around $80,000 to complete an inclusive playground next to the school. But the generous Billings community stepped up with donations both large and small. And now after months of planning and construction, there's a place "where physical limitations don't set children apart but are celebrated and embraced by all."
Located next to Rose Park Elementary at 1812 19th Street West, the Every Child Plays Inclusive Playground and Play On! Playground had it's grand opening this past Saturday (9/21).
The Inclusive Playground by Playcore follows the 7 Principles of Inclusive Playground Design:
Be Fair
Be Included
Be Smart
Be Independent
Be Safe
Be Active
Be Comfortable
Nearly $370,000 was raised on GoFundMe to purchase inclusive playground equipment, wheelchair-accessible ground covering, necessary borders, and wheelchair-accessible access ramps.
To find out more about this Billings community playground, CLICK HERE.