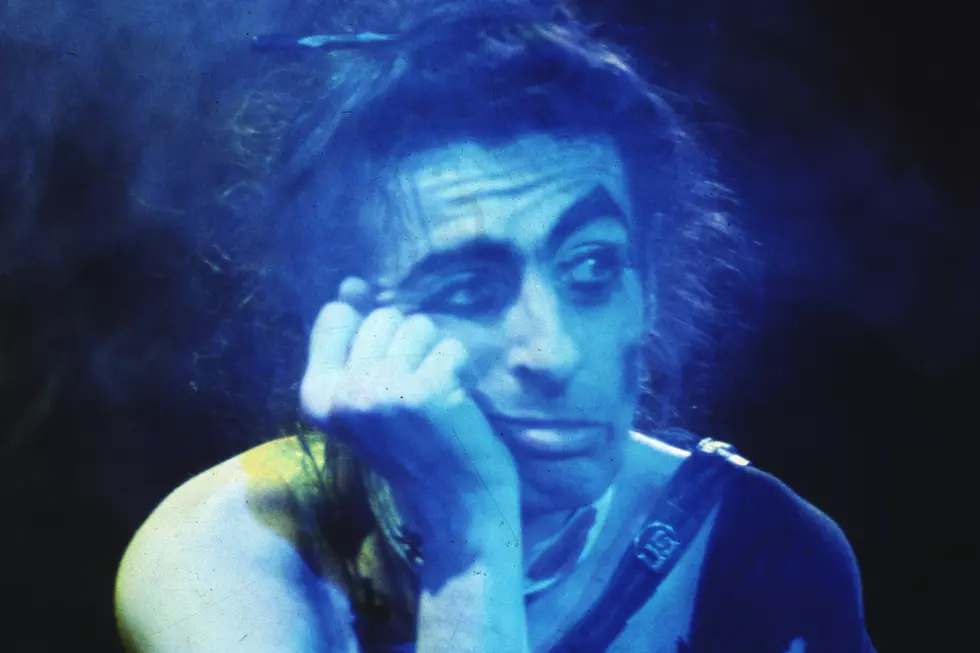 Why Alice Cooper's Friends Gave Him a Wheelchair on 30th Birthday
Getty Images
Alice Cooper reflected on how he became the go-to guy for rock and movie stars with addiction issues.
In his early years, he was infamous for his drug and alcohol intake. He's previously discussed the moment in the early '80s when he realized he was in danger, telling Page Six, "I woke up one morning and I threw up blood, and that's how I kind of knew it was over. My wife grabbed my ear and said, 'Hey, the party's over.'"
In a new interview with Classic Rock, Cooper said he and his band were party animals from the start. "There wasn't one human being on the planet that thought we'd get past 30 years old," he admitted. "In fact, when I turned 30 all my friends clubbed together and got me a wheelchair."
As a result, he didn't expect to reach his current age of 75. "But I quit drinking and taking drugs very successfully," he added. "I've been happily married for 47 years, so all the stress is out of my life. Stress kills people faster than anything else - worrying about money, career. I've nothing to prove anymore."
Asked about his involvement with Aerosmith's bid to get clean in the '80s, Cooper said his first piece of advice in those situations is to adopt a "whatever it takes" attitude. "I never went to AA," he noted. "When I came out of the hospital I had absolutely no desire to drink. And I was the classic alcoholic. When I came out it was like a Biblical miracle and, being a religious person, I look at it like God took it away from me. But the guys in Aerosmith were in AA every day, and I really admired that."
He reflected that he's been regarded as the "Dean Martin of rock, the guy on a permanent golden buzz," which meant his victory over addiction is particularly notable. "So everyone thought, 'If Alice Cooper can stop drinking, so can I.' So I'd get calls from movie stars and rock stars looking to get sober. I don't mind that role, because maybe that's why it was taken away from me – so I can help other people."
Cooper is currently working on two new albums; he's also on tour with the Hollywood Vampires right now. The all-star band releases its Live in Rio album on June 2.
Alice Cooper Albums Ranked
You can't kill Alice Cooper.