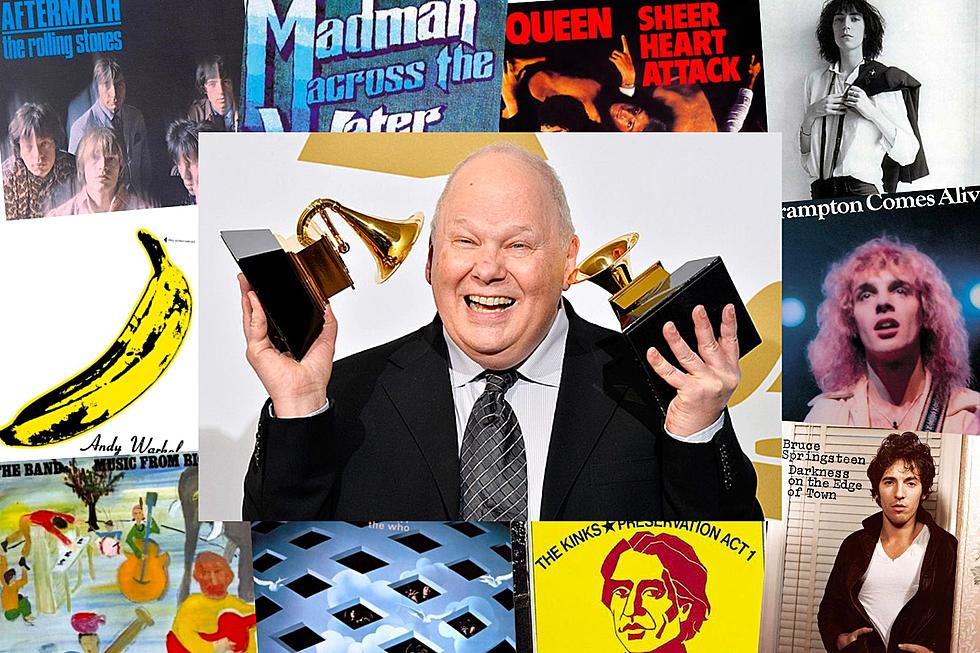 Studio Icon Bob Ludwig Retires With 13 Grammys and 3,000 Credits
UCR
Studio icon Bob Ludwig announced his retirement, bringing closure to his Gateway Mastering Studios in Maine. "I wanted to share with you that I won't be taking on new mastering work as of June 30," Ludwig said in a statement posted to Facebook. "It will be a few months to make sure we are completing this 30-year journey at Gateway Mastering here in Portland, Maine, in the best way we know how.
Music has always been my love," he continued. "I'll miss you and the whole music community with whom I've worked. I wake up every day enjoying what I do, which has been such a blessing."
During a career spanning six decades, he mastered more than 3,000 albums in every significant format to hit the market, delivering final versions of records by Led Zeppelin, Paul McCartney, Queen, Nirvana, Bruce Springsteen and many others. He won 13 Grammys from 34 nominations over the years.
Among those who have paid tribute to Ludwig was Sebastian Bach, who wrote on social media, "Mr. Robert Ludwig is closing down Gateway Mastering at the end of June after 50 years or more of mastering the most kick-ass rock 'n' roll in the business. Nearly all of my favorite albums have his name on them. Just put on Donald Fagan['s] The Nightfly on the big speakers." Elsewhere he added, "He is the best in the business … it's the end of an era for sure. What a run."
Speaking to Audeze in 2022, Ludwig outlined the function of mastering in record production, saying it's "the final creative step" and adding, "The purpose of mastering is to maximize the inherent musical values of a given recording. This is accomplished by enhancing details, re-balancing levels, adding or taking away dynamics, correcting treble, midrange and bass frequencies and so much more! I stand in the middle of the artist and their engineer, their producer, their management and the A&R person from the label, trying to be sure everyone is on the same page and they are happy with the final result."
Looking back, he noted, "The original Led Zeppelin II LP I mastered early in my career has sold on Discogs for over $1,590, so I know a lot of people value that original album cut. I am a huge fan of the Band. I cut reference disks for their Music From Big Pink and I mastered their subsequent albums. I've mastered the majority of their releases including their very last album."
Ludwig said he was proud of his work with Springsteen, noting that he "started working with Bruce on the amazing Nebraska album, and I've mastered almost everything since then, and I've remastered all his early albums. … Other favorites are from artists like Radiohead, Jimi Hendrix, Paul McCartney, George Strait, Dire Straits, Daft Punk and artists with whom I have mastered or remastered much of their catalog. They would include my friend Lou Reed, Wilco, the Rolling Stones, Queen, Roxy Music, Bryan Ferry, Elton John, Nirvana and John Mellencamp."
Albums That Saved a Band's Career
Sometimes, the right record at just the right time can do wonders.