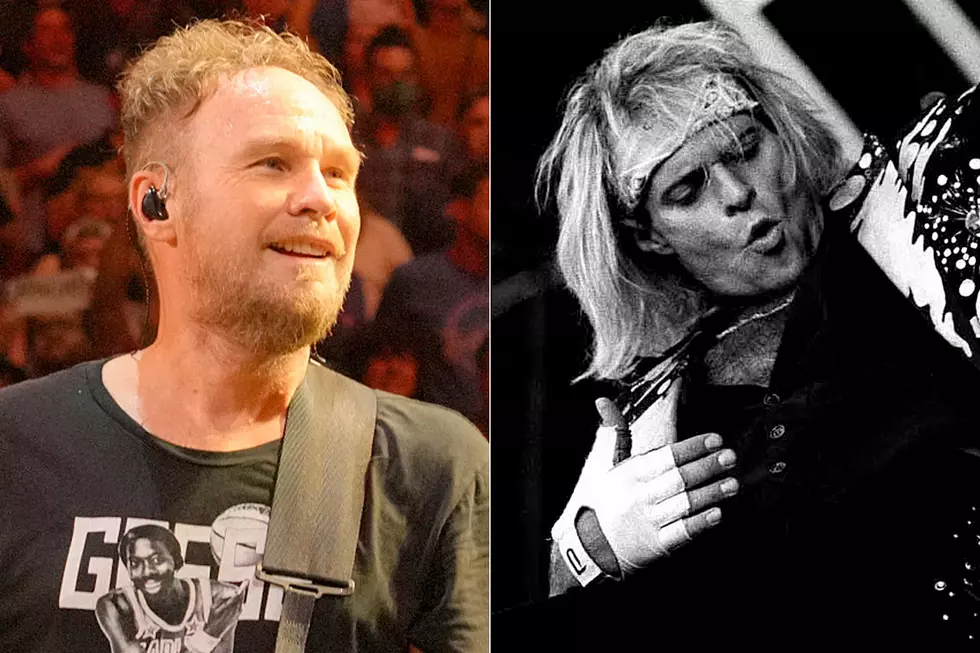 Jeff Ament Can't Vibe With Rockers 'David Lee Roth-ing' Onstage
Kevin Mazur / Paul Bergen, Getty Images
Pearl Jam co-founder Jeff Ament has revealed his preference for performers who get lost in their music, rather than pandering to the crowd.
"Some of my favorite musicians have their head down and their eyes closed," the bassist explained during an appearance on the Talkhouse Podcast. "And it's, like, I get the most out of some of those people than I do somebody who's David Lee Roth-ing it or really connecting aggressively."
READ MORE: The Story of Pearl Jam's First Show
To Ament, the best performances are when an artist gets "inside the songs," connecting with their music and their bandmates – regardless of how they interact with the audience.
"Seeing somebody with their eyes closed just like inside the music, I want to go there," he noted.
'I'm Never Thinking About the Crowd'
Ament's perspective on performances carries over to his concerts with Pearl Jam. The bassist admitted he's entirely focused on the music - and not the audience - when he steps onstage.
"I feel guilty saying it but, always at the beginning of a show, I'm just trying to get inside the songs," he revealed. "Because I know when I'm not inside the songs and it sucks.
"I'm never thinking about the crowd, even though that energy is insane and is clearly reflecting what we're doing," Ament continued. "But I think the only way for me to bring something to the table is to just put myself in the center of the storm of the music and play it as great and as interestingly as I can and be powerful. I'm never gonna be the guy blowing kisses to the crowd or whatever."
READ MORE: Pearl Jam Launches 2023 Tour: Videos, Set List
Is Pearl Jam on Tour?
Pearl Jam is in the middle of a brief September tour. The band recently had to cancel its show in Indianapolis on Sunday due to illness.
"The band is deeply sorry, and thinking about all those who travel to shows, as well as the great crowd in Indy," the group said in a statement. "It's obviously serious, and we wish there was another way around it. Again we apologize, and thanks so much for your understanding."
The Best Song From Every Pearl Jam Album