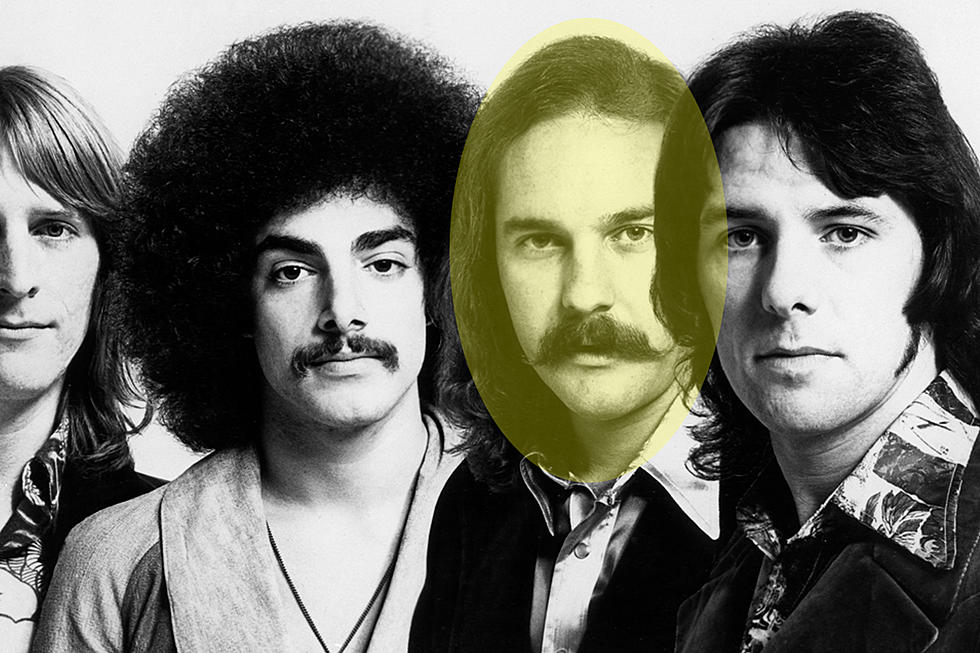 Journey Co-Founder George Tickner Reportedly Dies at 76
Redferns, Getty Images
Co-founding Journey rhythm guitarist George Tickner has died at 76, according to former bandmate Neal Schon. Brought in by the late Journey manager Herbie Herbert, Tickner played an important role in their first three albums before leaving to pursue his Ph.D. at Stanford University Medical School.
"Rest peacefully, Dr. George Tickner. You will be missed immensely," Schon posted on Facebook. "Herbie's waiting to greet you."
Born on Sept. 8, 1946, Tickner was discovered by Herbert while still in Frumious Bandersnatch, a Berkeley, Calif.-based group that gave Herbert important early experience as a road manager. They made a small local splash, appearing at some of the Bay Area's biggest venues – including a February 1967 opening gig for Canned Heat and the Mothers of Invention at the Fillmore Auditorium in San Francisco. They also produced a self-released three-song EP.
Still, Frumious Bandersnatch's main claim to fame was producing players who went on to bigger things. Later-era bassist Ross Valory followed three other former members of Frumious into Steve Miller's band before joining Tickner in Journey's original lineup. By then, Tickner had already sat in with San Francisco legends Jerry Garcia and Merle Saunders.
Tickner brought along an approach on the guitar that was far different than Carlos Santana, whom Schon and fellow co-founder Gregg Rolie had previously worked with for years. "He came up with chordings I have never heard," Rolie said in the liner notes for Journey's Time3 box set. "He had these massive hands, and he would de-tune his strings and come up with these voicings that nobody else could."
He wrote or co-wrote three of the seven songs from Journey's self-titled 1975 debut, including its titanic opener "Of a Lifetime," but quickly grew restless. Tickner left before the arrival of 1976's Look Into the Future but the LP featured two more co-writes, "You're on Your Own" and "I'm Gonna Leave You." His final Journey songwriting contribution became "Nickel and Dime" from 1977's Next.
Even though he was largely out of the spotlight afterward, Tickner didn't leave the music business entirely. He co-founded a recording studio with Valory called the Hive and was in the one-off band VTR with Valory and Stevie "Keys" Roseman, who'd earlier appeared on Journey's 1981 Top 40 hit "The Party's Over (Hopelessly in Love)." Tickner also took part in Journey's 2005 reunion at the Hollywood Walk of Fame induction ceremony. A cause of death was not immediately reported.
In Memoriam: 2023 Deaths
A look at those we've lost.
You Think You Know Journey?