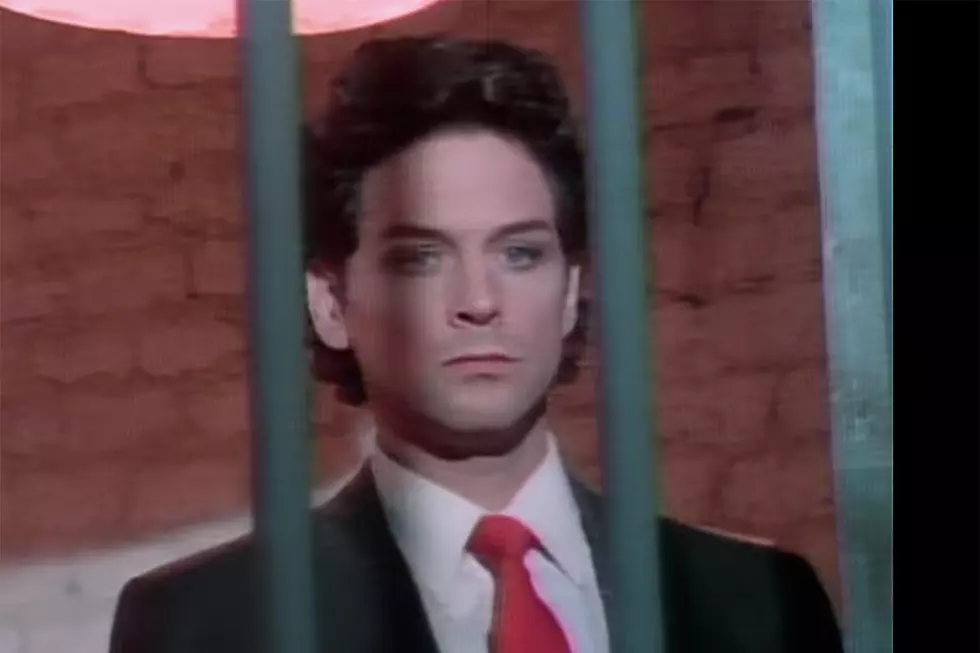 40 Years Ago: Lindsey Buckingham Pens Cult Classic 'Holiday Road'
YouTube
When Lindsey Buckingham was asked to write two songs for 1983's National Lampoon's Vacation, the call came at the right moment. He was looking for something new beyond the constraints of Fleetwood Mac, and he'd enjoyed the experience of making his 1981 debut solo LP, Law and Order.
A series of apparent coincidences would help transform one song from his next batch, "Holiday Road," into something of a cult classic. And while Buckingham chooses not to discuss the track often – "I look back briefly on it," he told The Guardian in 2017 – he seems to appreciate the moment in time it represents.
The relative failure of Mac's 1979 album Tusk when compared to its predecessor, Rumours, had led to the decision that the band wouldn't work the same way again. That was a disappointment for Buckingham, since Tusk had been a chance for him to explore the more "esoteric" side of his creativity, and he felt he'd only just begun.
Watch Lindsey Buckingham's 'Holiday Road' Video
While Law and Order had included members of the Fleetwood Mac extended team, Buckingham decided it was time he "completely made a break," he told the Sodajerker podcast in 2021. On top of that, he'd found the new Fairlight synth "opened up a great new world for me," along with the Linn drum machine, and "all of that allowed for a [new] atmosphere." The new technology and his excitement over it enabled him to create some genuine solo work, with no one else credited on several of his songs of that era.
The invitation from National Lampoon director Harold Ramis was just another unexpected incident. "That came out of left field," Buckingham recalled. "I think I might have seen some scenes from the movie, or maybe a rough cut, [but] I had to have something to go on; certainly I knew what the story was and was trying to address that through the lyrics."
He also wrote "Dancin' Across the U.S.A." for the comedy hit. "I was just trying to make a couple of songs that would inform the spirit of the movie," he explained. "I'd never done it before and I really haven't done it since – not with that level of focus." He added that it was "fun" to experience "Holiday Road" coming to life: "Harold came down to the studio and we played it for him … he was thrilled right away."
Hear 'Holiday Road' in the 'National Lampoon's Vacation' Trailer
Another prescient addition to the the song made it an even better fit for the movie. "Those dog barks were a whim I added at the song's end, not knowing there was a pivotal dog scene in the film," Buckingham tweeted in 2018. "When director Harold Ramis heard it, he was amazed. Wonderful synchronicity!"
Although "Holiday Road" only reached No. 82 on the Billboard Hot 100 upon its release in June 1983, it became one of Buckingham's best-known and most beloved solo compositions — a subject of bemusement for its creator. "It's a tuneful little thing," he allowed. "It's kind of camp and kind of tongue-in-cheek, but still, it's got the spirit of rock 'n' roll in it somewhere."
Fleetwood Mac Solo Albums Ranked
There have been more than 40 of these outside projects, which deepen and add to the band's legacy.