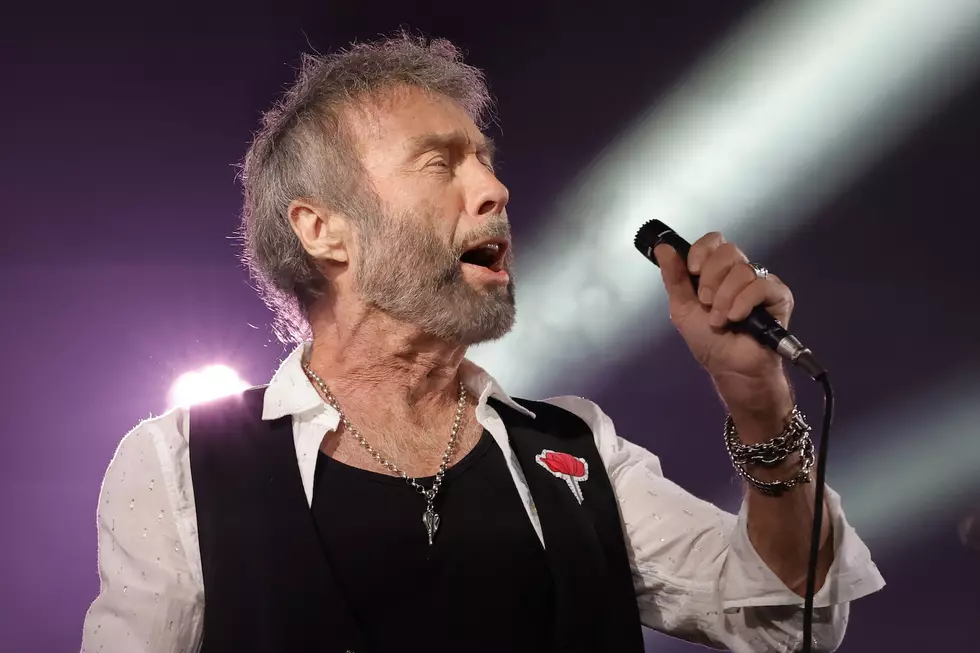 Paul Rodgers Returns With First Solo Music in Nearly 25 Years
Kevin Winter, Getty Images
Longtime Bad Company singer Paul Rodgers is set to release his first new solo album since 2000's Electric. Preorders for Midnight Rose are already underway.
The eight-song LP is due on Sept. 22. You can check out the complete track listing and sample the lead single, "Living It Up," below.
"My new album Midnight Rose grew from sparks of ideas I had," Rodgers said in a news release. "The sparks developed into a raging fire when the band and everyone involved brought their absolute 'A' game. I think it is my best album to date. I like it, I hope you do too."
All of the songs on Midnight Rose were written by Rodgers except "Living It Up," which included contributions from his bassist Todd Ronning and drummer Rick Fedyk. The album was co-produced by Cynthia Rodgers and Bob Rock, and recorded at Roper Recording and the Warehouse over the past 18 months.
Midnight Rose will be released on the rejuvenated Sun Records, following Ian Hunter's recent solo LP. "We have heard one consistent comment throughout the record-making process and it's that Paul has never sounded better," said Dominic Pandiscia of the Primary Wave/Sun Label Group. "I couldn't agree more."
Over the years, Rodgers has scored a pair of Top 40 U.K. solo hits, including 1993's No. 9 smash Muddy Water Blues: A Tribute to Muddy Waters. He's also worked with Jimmy Page in the Firm and fronted both Free and Queen. Earlier solo sets and Queen concerts have featured "Take Love" from the new album.
Paul Rodgers' 'Midnight Rose' Track Listing
1. "Coming Home"
2. "Photo Shooter"
3. "Midnight Rose"
4. "Living It Up"
5. "Dance in the Sun"
6. "Take Love"
7. "Highway Robber"
8. "Melting"
The Most Awesome Live Album From Every Rock Legend
Some of these concert recordings sold millions of copies, while others received little fanfare. Still, they remain the best of the best.
You Think You Know Queen?