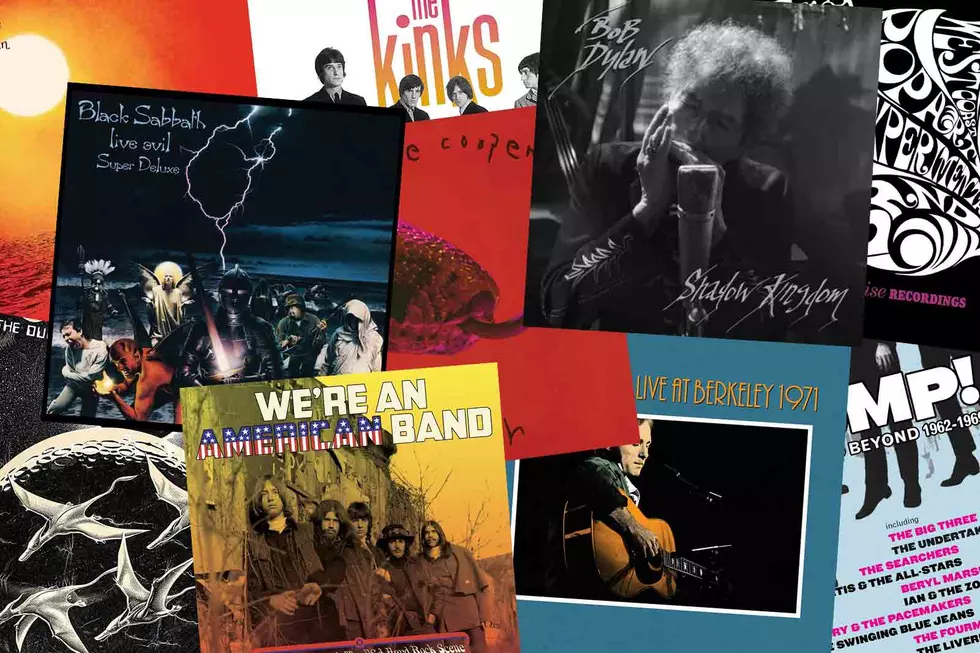 Reissue Roundup: Spring Sets From Alice Cooper, Neil Young and More
UCR
The spring thaw uncovered a sturdy mix of box sets, compilations, reissues and archival recordings.
The first-ever live album by Black Sabbath is among the offerings of the past three months, an expanded version of a favorite originally released in 1983 featuring Ronnie James Dio fronting the metal legends. Similarly, a pair of classic early Alice Cooper band albums attach studio sessions and concert recordings for new anniversary editions.
A more recent live performance – Bob Dylan's COVID-inspired Shadow Kingdom show from 2021 – receives an official release and in typical Dylan fashion reworks several of his classic songs.
Former Buffalo Springfield and Crosby, Stills, Nash & Young bandmates Stephen Stills and Neil Young also dig into their archives, both going back to the '70s for their new concert albums. Stills' comes from his first solo tour in 1971 and features both acoustic and electric sets, while Young has two additions to his Original Bootleg Series: a fiery 1973 concert from London from the era that spawned Tonight's the Night and the first-ever record by his 1977 summertime-fling band the Ducks.
The spring months also saw the first release in a new Kinks overview series that groups Ray Davies' songs by theme rather than a typical hits and favorites route. And finally, there's a handful of various artists' compilations ranging from British post-Beatles rockers, American post-Cream rockers and a deep-track mix assembled by a DJ that somehow sounds like the sound of summer arriving on the horizon.
Reissue Roundup: Spring Sets From Alice Cooper, Neil Young and More
A rundown of the most noteworthy box sets, expanded LPs and archival releases of the past three months.