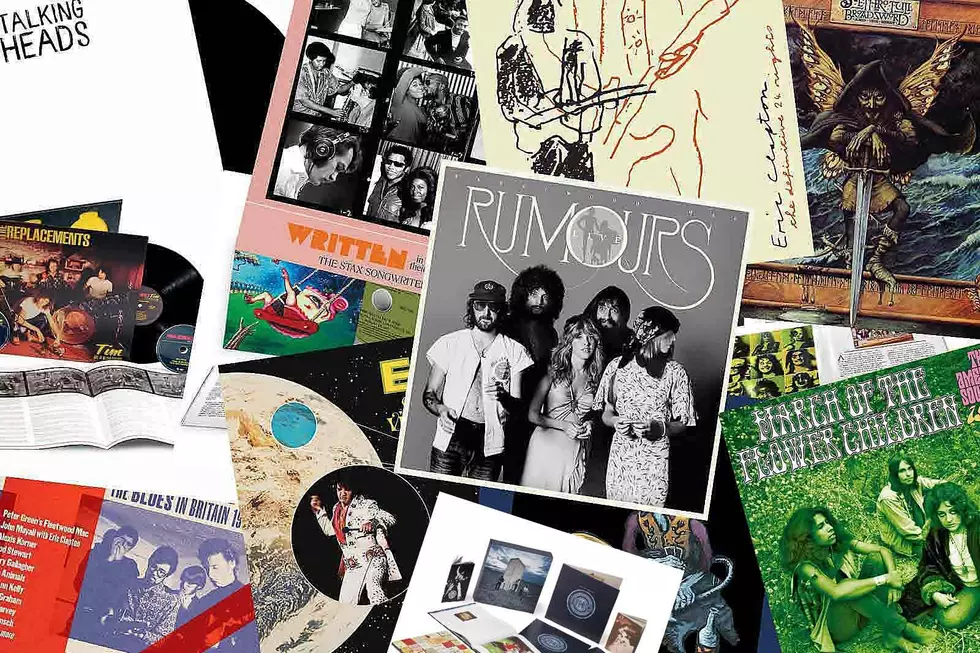 Reissue Roundup: Summer Sets From Fleetwood Mac, the Who and More
The summer 2023 crop of reissues, box sets and archival reissues focused on expanded anniversary editions of classic albums, with an assortment of live records and expertly curated various artist compilations rounding out the best of them.
Historic live albums by Eric Clapton and Elvis Presley documented personal triumphs for the artists at stages in their careers when they needed the boost. Both were rewarded with successful records; new expanded versions of their concerts give more complete pictures of the events.
Likewise, a new live album taken from Fleetwood Mac's massive Rumours world tour chronicles the year the freshly invigorated band became a household name. Talking Heads also had a breakthrough stage moment with the release of Stop Making Sense as a concert film and soundtrack in 1984. An expanded version of the album celebrates the 40th anniversary of the shows.
What Reissues Came Out in Summer 2023?
Albums from a pair of rock veterans also join the birthday pile with new box sets. Jethro Tull's The Broadsword and the Beast gets a new mix, demo recordings and live versions to document the making and aftermath of the band's 14th album, while Steve Miller Band's 1973 album The Joker, which included the No. 1 title track, approaches its subject from an intriguing path. Meanwhile, the Who's shelved follow-up to a celebrated rock opera finally comes close to completion.
Other recommended sets from the past three months include expanded takes on '80s and '00s indie rock favorites, reissues of a cult band's best LPs, compilations detailing genre classics from the '60s, and a huge new box set featuring unreleased recordings from one of the greatest labels ever.
READ MORE: Best Rock Songs of 2023 (So Far)
Reissue Roundup: Summer Sets From Fleetwood Mac, the Who and More
A look at the best reissues, box sets and archival releases of the past three months.