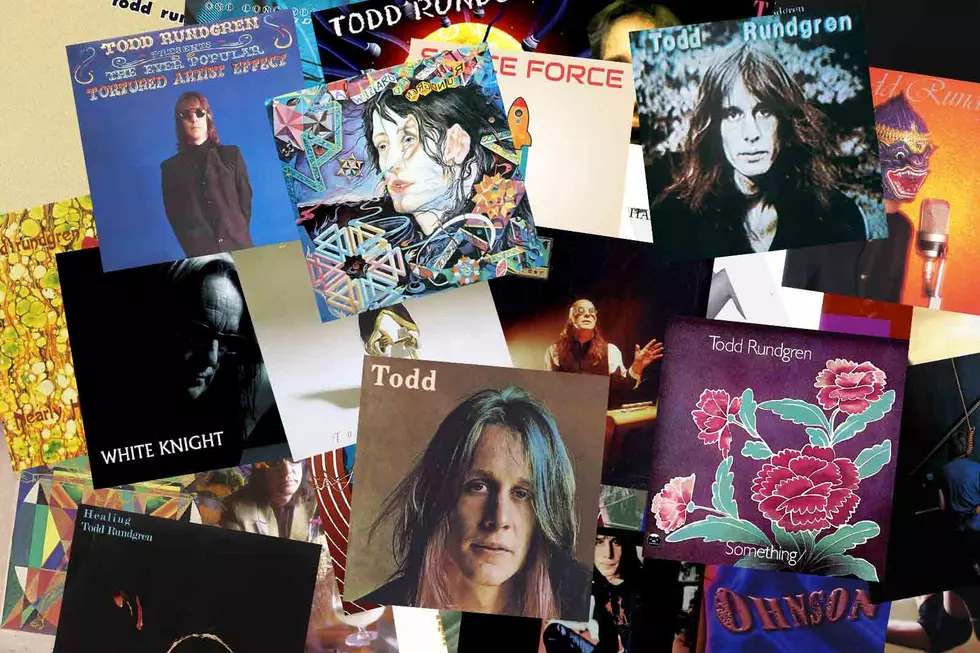 Todd Rundgren Albums Ranked Worst to Best
Even if Todd Rundgren's career as a recording artist never took off in the '70s, his legend would be secure as a daring producer whose knowledge of studio technology kept him busy for decades. His resume includes work for Grand Funk Railroad, Meat Loaf, New York Dolls, Patti Smith and XTC, among many others.
But his career expanded beyond the studio board, as you'll see in the below list of Todd Rundgren Albums Ranked Worst to Best. From his earliest days when he picked up the pieces from his Philadelphia-based band Nazz, Rundgren took near complete control of his career, writing, producing and playing almost all the instruments on his records.
His busy streak during the first part of the '70s includes a trio of LPs that skirted the line between pop prowess and full-on experimental weirdness. Double albums boasted immaculate radio ballads like "Hello It's Me" (a song from his Nazz days that Rundgren later reworked as a No. 5 solo hit, the biggest of his career) that rested alongside feedback, hums and studio noises that could test the patience of even the most dedicated listeners.
READ MORE: Todd Rundgren, 'Space Force' Album Review
Throughout his lengthy solo career, Rundgren has remained fiercely independent and a defender of his music, as he rolled with the decades and emerging styles: Hip-hop and electronic music figure into later albums, along with stage scores, interactive media and tropical renditions of his most popular songs.
The below list includes only albums released by Rundgren as a solo artist, including a pair of records from the '90s credited to TR-i. Band LPs by Nazz and his progressive-leaning side project Utopia are excluded.
Todd Rundgren Albums Ranked
For more than half a century, the superstar producer has made some of the weirdest records to hit the charts.
When Todd Rundgren Quit Working on Kanye West's Album