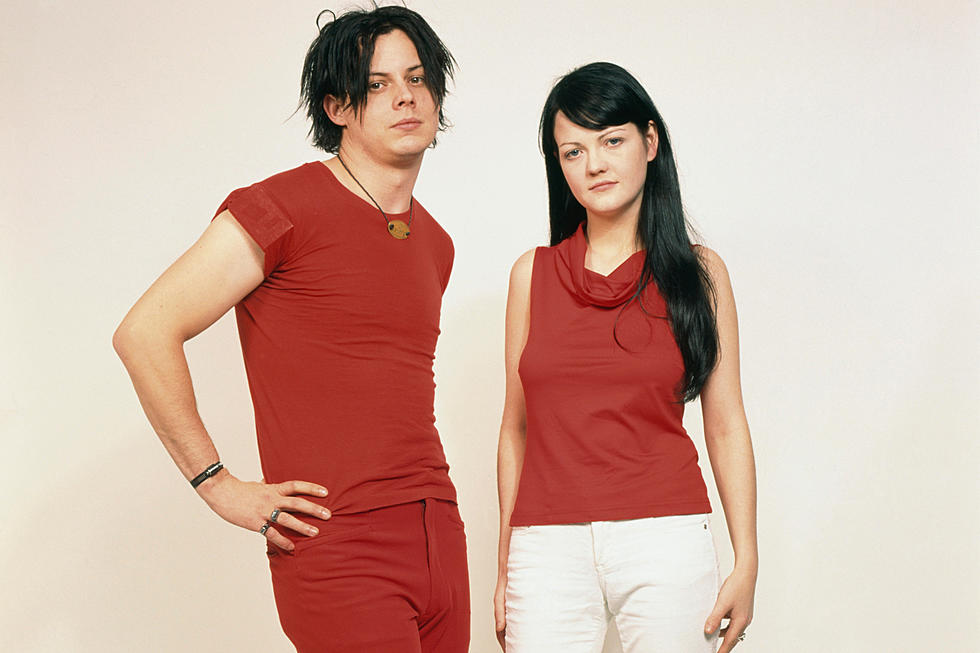 Five Reasons the White Stripes Should Be in the Rock Hall of Fame
Tim Roney, Getty Images
When the White Stripes were announced as nominees for the 2023 Rock & Roll Hall of Fame class, many fans were left scratching their heads – not because of the band's resume, but because of the timing.
A slight shift in the Rock Hall's tabulation for eligibility meant the duo, made up of Jack and Meg White, qualified for nomination a year earlier than expected. And while some pundits may have preferred to have seen an overlooked '60s or '70s act on the ballot, rather than a newly eligible group, there's no denying the duo has had a great and influential career.
"Jack White has always been about just stripping things back down to the basics," Jason Hanley, a spokesperson for the Hall, explained to ABC Audio. "He goes back to the heart of blues and rhythm and blues that was there from the beginning of rock 'n' roll. ... He connected that along with Meg White with this incredibly dynamic imagery … the red, black and white, just the two of them, the drums and guitar, the rhythm and the melody. And they just wrote great songs."
Jack, for his part, had previously expressed ambivalence toward the Rock Hall. "I haven't really thought about [a Hall of Fame induction]," he once admitted to WRIF radio. "I mean, you know, all the awards are political, really. So it's hard to really grasp any real thought about what they actually mean. You know, maybe it should be called the Music Museum instead."
We outline Five Reasons the White Stripes Should Be in the Rock & Roll Hall of Fame below.
The Power of Two
Trios are common, quartets are the norm and solo acts are usually backed by a full band. The White Stripes were a power duo that truly was a duo. Extra musicians didn't join them onstage. Only a spattering of their recorded songs featured a guest player. In short, when you saw the White Stripes, you were witnessing unbridled power from just two sources: Jack and Meg. The duo structure was an important element to everything the band did, from their phony brother and sister backstory to their onstage exuberance.
They're an Era-Defining Act
Rock has been famously fragmented since the turn of the millennium, but one of the last great movements came in the form of a garage rock revival around 2002. The White Stripes, along with the Strokes, led the charge, delivering a raw and exciting brand of music at a time when nu-metal dominated radio airwaves. "There's definitely a childishness in it," Jack once explained of the duo's sound. "From Meg's standpoint, the drumming is real primitive, and I really love that. My voice, I think, sometimes sounds like a little kid. You see that approach in a lot of great bands — Iggy Pop throwing tantrums onstage. Everybody's still that same person they were when they were young — at least they still want to be. They still want to have that freedom." The White Stripes' success opened the door for many of the bands that followed them, including Yeah Yeah Yeahs, the Killers, Arctic Monkeys and Kings of Leon.
They Ended at Their Height of Fame
The White Stripes' final album, 2007's Icky Thump, debuted at No. 1 in the U.K. and No. 2 in the U.S., their highest placement on both charts. It wasn't a planned goodbye; Jack indicated he wanted the group to continue for many more years. However, Meg's anxiety forced the duo to cancel tour dates and eventually call it quits. Could Jack have gotten another drummer and continued under the White Stripes moniker? Yes. But he recognized the chemistry between him and Meg was special, and he didn't want to tarnish that legacy with someone new. In announcing the band's end, Jack noted that the decision was made "to preserve what is beautiful and special about the band and have it stay that way." Since the White Stripes' breakup, Meg has never rejoined Jack onstage, opting to live a life outside of the limelight. A reunion at the Rock & Roll Hall of Fame would certainly be something to celebrate.
"Seven Nation Army"
You could make a pretty sound argument that no song has infiltrated popular culture in the new century more than the White Stripes' 2003 single "Seven Nation Army." Its distinctive riff is one of the most instantly identifiable in rock's history, sitting alongside the Rolling Stone's "(I Can't Get No) Satisfaction," Deep Purple's "Smoke On the Water," and AC/DC's "Back in Black." "Seven Nation Army" has become so ingrained in society that its reach has stretched far beyond normal musical confines. It's featured in movies and TV shows, and politicians have used it at rallies. The song has also been played at virtually every type of sporting event – baseball, basketball, hockey, football, rugby and more. "It's not mine anymore. It becomes folk music when things like that happen," White explained during a 2022 interview with Conan O'Brien. "It becomes something that, the more people don't know where it came from, the happier I am. The more it just becomes ubiquitous. I'm sure many people [who] are chanting the melody have no idea what the song is or where it came from or why or whatever. It doesn't matter anymore. And that's just amazing."
But That's Not All
"Seven Nation Army" may be the White Stripes' most defining song, but it's far from their only hit. The band scored nine singles in the Top 20 of Billboard's Alternative chart, including "Dead Leaves and the Dirty Ground," "The Hardest Button to Button" and "Blue Orchid." Breakout single "Fell in Love With a Girl" from 2001's White Blood Cells remains a rock radio staple, while its accompanying Lego-themed music video ranks among the most famous in history. The band's list of accolades is long, including five Grammys and five MTV Video Music Awards.
137 Artists Not in the Rock and Roll Hall of Fame
Many have shared their thoughts on possible induction.