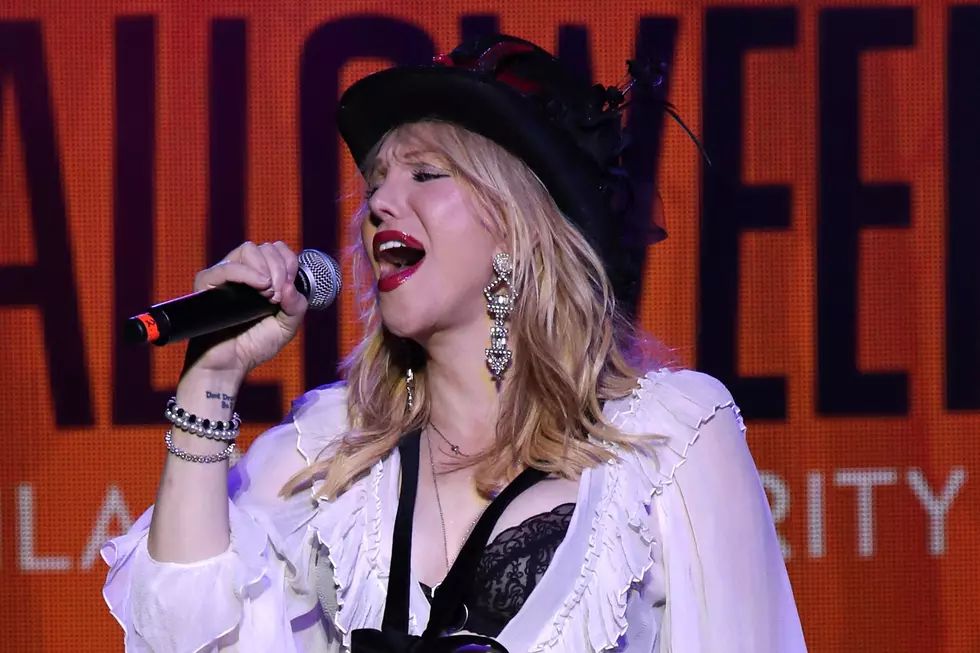 Courtney Love Reveals Tentative Timeline, Song Teasers for First Album in 13 Years
Randy Shropshire, Getty Images
Welcome back, Courtney Love. The Hole frontwoman recently reactivated an unofficial TikTok account, using it as a platform to tease some of the new music she has in the works and to reveal that she has a tentative timeline for the release of her long in the works new album.
For those keeping track, Love's last, and only, solo record was 2004's America's Sweetheart, while she reactivated the Hole band name for her last "band" release, 2010's Nobody's Daughter. In the time since, she's issued a handful of non-album singles in 2014 and 2015, but a new full-length album had not come to fruition ... until now.
Through the TikTok account, Love addressed fans stating, "It's Courtney, hi. I'm not going to have an official TikTok. I'm just gonna upload some teasers from my album that's coming out… Christmas, if we're lucky. I'm just gonna upload some teasers. This is not an official page. If you get this in your For You page, then the AI is listening. There's just some songs, little bits… I'm not giving too much away from my album which is probably out Christmas."
Love then proceeded to share a wealth of short video clips, often with her listening to the music, sometimes lip synching and other times singing along to the music. In one of the videos, she noted that she felt this was "the longest record that's ever been written in the history of rock," adding, "So it better fuckin' be good, no filler."
READ MORE: Courtney Love Writes Song Called 'Justice for Kurt,' But Worries It Would Ruin Her New Album
As for why it's taken so long, there's been a few detours along the way. Most notably, there had been on-and-off discussions of reuniting the core '90s Hole lineup. Love has also spent time working on a book as well. But it now looks like her long awaited album will be arriving sooner than later. Take a listen to some of the various song clips that Love has provided for her next studio album below.
♬ original sound - Courtney Love259
10 of the Most Pretentious Things Rock + Metal Artists Have Said
See why these celebrated musicians think so highly of themselves!
Gallery Credit: Jordan Blum