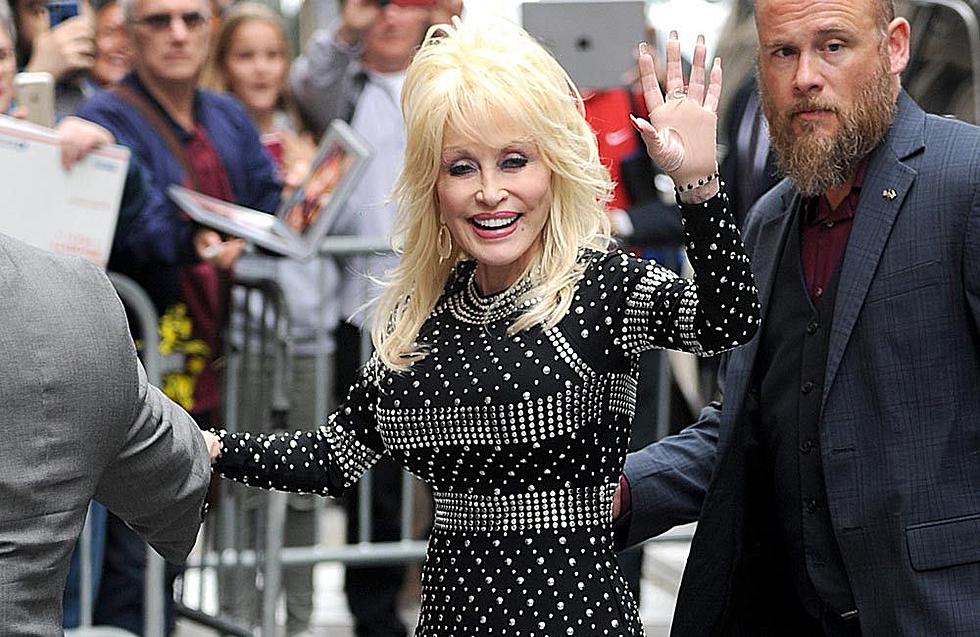 Dolly Parton Sent Love Note to Beatles' Paul McCartney + Ringo Starr
Dolly Parton - New York - Famous- October 2017
Dolly Parton sent a "love note" to Beatles Sir Paul McCartney and Ringo Starr.
The "9 to 5" hitmaker was "very humbled" after the surviving members of the legendary rock 'n' roll group agreed to re-record their 1970 classic 'Let It Be' for her rock record Rockstar after she sang their praises in the special request.
She told NPR of approaching Paul, 81, and Ringo, 83: "So I just sent them a love note through their managers, and I just said what I was doing. And I said, I didn't want to put you on the spot, but I'd love to have you sing with me on my rock album. And if you're interested, call me at this number. And all the people I reached out to said, yes, we'd love to, and I was very honored and very proud and very humbled by that."
Dolly has confessed to feeling like she was "hitting on" the artists she asked to feature on the star-studded album.
She is quoted by the Daily Star newspaper's Wired column as saying, "Now, I'll do anything people ask me, but when it comes to me asking a favor from somebody - I'm just real backwards about that. It makes me feel like I'm hittin' on 'em. But they were all good about that."
READ MORE: Dolly Parton Wanted to Do Rock Album as 'Something I Want to Leave of My Legacy'
The 77-year-old music legend previously recalled how she ran around "like a high-school girl" trying to get Sir Mick Jagger on a song.
The "Jolene" hitmaker - who has been married to her other half for 57 years - explained that many of the songs are her husband Carl Dean's favorites.
Her spouse particularly "loves" Rolling Stone Sir Mick Jagger, 80, and she asked him to appear on her cover of "(I Can't Get No) Satisfaction," however, he wanted to record something new with Dolly, but she ended up chasing him around due to his hectic schedule and they ultimately ran out of time.
Speaking at a press conference in London to promote the LP, in June, she said: "I wanted him to sing on 'Satisfaction' but he wanted something new and different, which I don't blame him for that, so I wound up singing that with Pink and Brandi Carlile."
"We kept looking for the right song and he was doing an album in L.A., and he did some stuff in Nashville, and I kept missing him everywhere. I ran him around like a high-school girl."
The record also features Stevie Nicks, 75, Sir Elton John, 76, Chris Stapleton, 45 and more.
25 Awesome Celebrity Metalheads