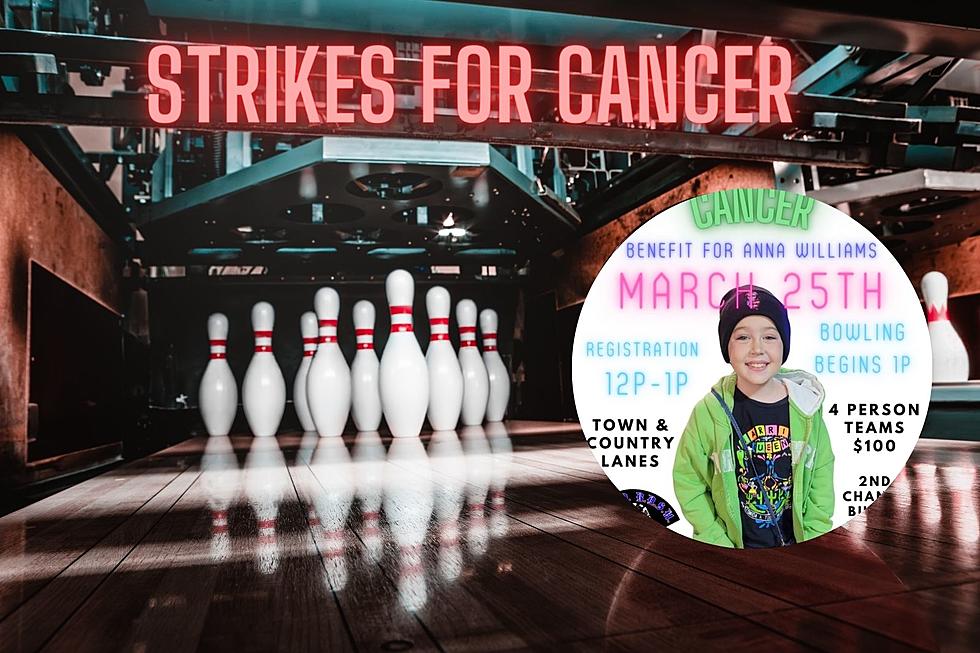 Let's Bowl to Help a Billings 9-Year-Old Battle Cancer!
Credit: Canva + Strikes Against Cancer
Who is Anna Williams?
Anna is a 9-year-old girl who attends Meadowlark Elementary school in Billings. Anna enjoys going to school and learning, especially when the lesson focuses on math. She enjoys her P.E. class and is currently battling B Cell Lymphoma.  
Anna has two years left of her cancer treatment, but we know these treatments cost a lot of money. She used to travel with her family to Denver for treatment, but in recent months she now gets her treatment done right here in Billings.  
But the cost is adding up for her treatments 
Traveling to and from appointments, the treatment itself, plus normal everyday bills are piling up for Anna's Family.  That's why we are helping spread the word about this bowling benefit coming up this weekend, March 25.
You need to get a team of 4 together to participate in this tourney. It's basic scratch bowling and each team costs $100 to register.  
If you want to get in on the fun action all for Anna Williams and family, contact Sam or Kara with Road Rash Motorcycle Club. Sam says you can also text or call him to register with your team. His phone number is 406-839-3230.  
If you want to donate and can't make it to Strikes Against Cancer, then you can Venmo Kara.
She will be getting the funds collected for Anna's family. Billings' community is a beautiful one that helps when we can, so let's bowl baby! 
 Venmo for donations is @Kara-Ouzts and if you need her 4-digit code to donate it is: 2989 
Billing's Best Board Game Collections
From Monopoly to Dominion, here are some of Billing's best collections of board games.