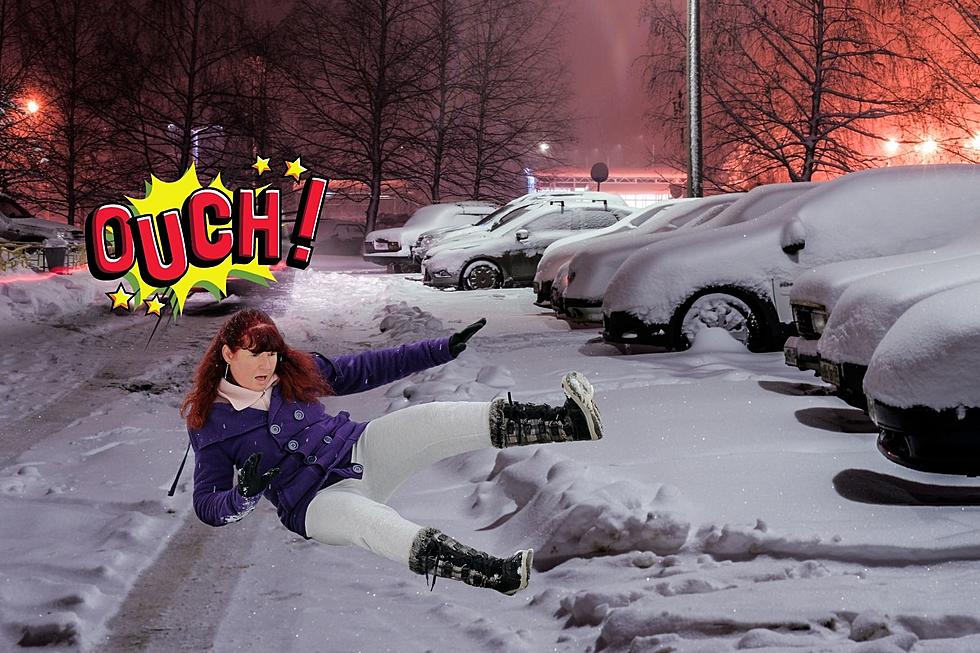 Who is Liable if People Slip and Fall in Billings Parking Lots?
Credit: Canva
Every single time a snowstorm hits Billings, it seems the parking lots are a nightmare.
The snow gets packed down and iced over, making it extremely dangerous to walk to and from cars parked in a lot. Just today, my guest co-host almost slipped in her boots in a parking lot which would've been really bad if she did slip and fall causing an injury, kind of like mine. 
Aren't businesses responsible for plowing and shoveling their own lots?
According to BulmanLaw.com it reads:
"When a property owner is negligent, it can lead to serious and catastrophic Injuries. Under Premises Liability law in Montana, property owners can be held financially responsible for injuries that are caused by their negligence."
Most businesses will hire a third party to come plow the lots, but I've witnessed lots of parking lots that appear untouched. I've caught myself slipping on ice in that lot more times than I can count... I'm pretty sure I pinched my sciatic nerve by catching myself on the ice in a parking lot and I currently feel this injury as I type this.  
Residents of Billings get fined, so businesses should as well. 
For regular residents of Billings, we are required to shovel our walkways 24 hours after the storm stops and if we don't, we get fined. A hefty fine at that.  
But what about businesses? People coming to and from constantly, you'd think a business would get right on that. The last thing I'd want to happen is a senior citizen walking on the icy lot, only to slip and fall and get injured something fierce. My aunt had a closed head injury by slipping on a business's icy walkways. She didn't receive a dime. 
Seems like a lawsuit waiting to happen. Just trying to look out for them as people are also "Sue-Happy" these days. 
LOOK: 25 must-visit hidden gems from across the US
From secret gardens to underground caves,
Stacker
compiled a list of 25 must-visit hidden gems from across the United States using travel guides, news articles, and company websites.