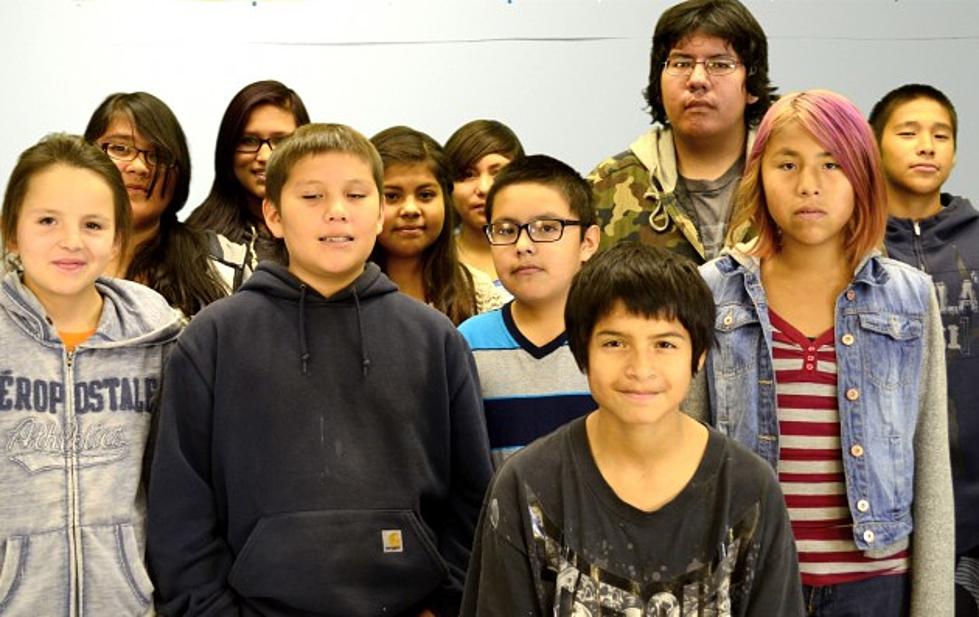 Lame Deer Arts Students Invited to Attend Sir Elton John's Sound Check in Billings
Photo Courtesy of Lame Deer School District
Ten arts students from Lame Deer Public Schools will get the rare opportunity to have a backstage tour of Elton John's "The Final Curtain" tour tonight at Rimrock Auto Arena at MetraPark.
The eight junior high and two high school students were selected from a competitive essay writing contest. Their attendance records, behavior and attitude were also factors in who got to participate in this once-in-a-lifetime opportunity, said Natalie Parker, who teaches music to second through eighth grade.
Students are scheduled to meet Sir Elton John's team about 6 p.m. It is unclear whether Sir Elton will accompany the students on the tour.
"Of course we've got our fingers crossed," Parker said. "I'm so nervous. I can't believe it. I usually don't get nervous."
They will document their experience for the school newspaper and yearbook. They will also be documenting it on film.
After their backstage experience, all of the students will be treated to the concert.
"We have great kids at Lame Deer," Parker said.
Lame Deer students learned on Friday they would be afforded the opportunity. There were selected because the school is a Turnaround Arts site. Turnaround Arts uses arts education as a tool to help turn around America's struggling schools. Turnaround Arts currently works in 49 schools in 27 districts and 14 states and the District of Columbia.
Sir Elton is one of numerous artists Sir Elton has invited Turnaround Arts students across the country to attend sound checks of his shows, giving them an opportunity "to dive in to their creative side and explore the possibilities that can mold their future," according to Turnaround Arts.
Parker said she has a direct line to the national director of Turnaround Arts who in turn contacted Sir Elton John. Within minutes, she had email inviting them to the rock star's sound check.
"It just all happened so quickly," Parker reiterated.
A limited number of seats have been released adjacent to the stage for the 8 p.m. concert. Tickets at all price levels are now available.