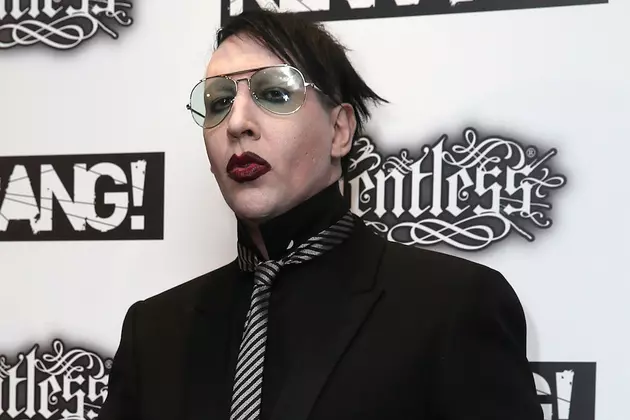 Marilyn Manson to Guest Star on WGN America's 'Salem'
Danny E. Martindale, Getty Images
Marilyn Manson is heading back to the small screen. The rocker, who previously granted usage of his song "Cupid Carries a Gun" to be the theme of the TV series Salem, will make a guest appearance on the show's upcoming third season.
According to The Wrap, Manson will guest star on the WGN America series as Thomas Dinley, a barber and surgeon who is the go-to man in Salem for all things needing a blade. Whether it be a shave, a haircut, being sliced open or sewn up, Dinley is the jack of all trades.
Not only did Manson lend his song to the show, but he also has a tie to the show, working with Salem's composer Tyler Bates on music in the past. The two musicians worked together on the song "Cupid Carries a Gun" before it appeared during the show's opening title sequence.
Manson has a long history of taking on acting roles. His most recent role was as a neo-Nazi prison gang leader on Sons of Anarchy. He also has appeared on Californication, Eastbound & Down and lent his voice to a character on ABC's Once Upon a Time.
10 Unforgettable Marilyn Manson Moments
See the Yearbook Photos of Marilyn Manson + Other Rock Stars