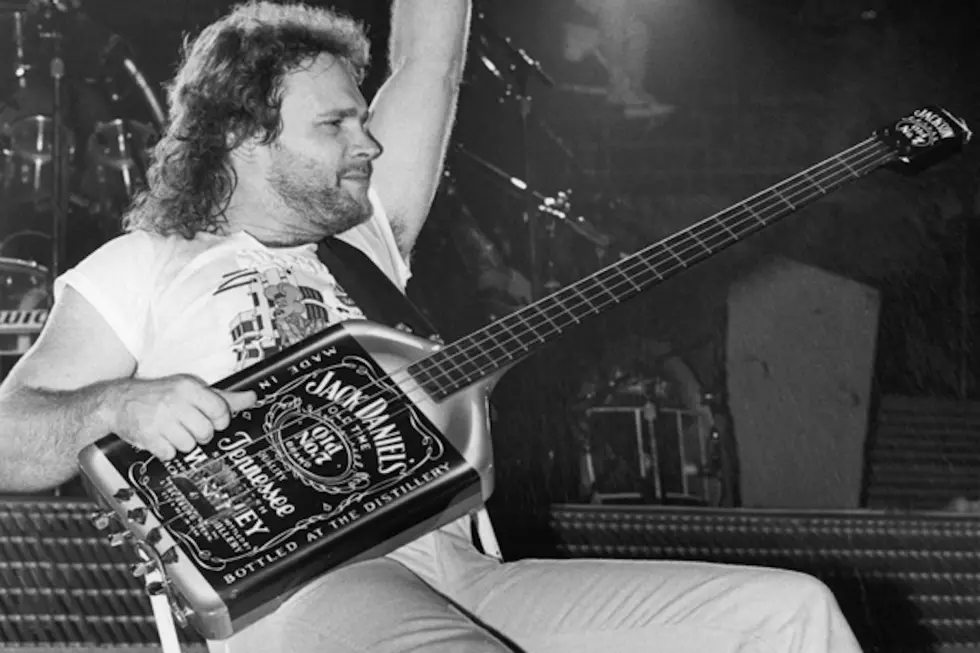 Michael Anthony Says Van Halen Reunion 'Broke Down on Their End'
Ebet Roberts, Getty Images
Michael Anthony confirmed he was approached by Van Halen's management about a possible reunion with the group, but said the conversation didn't get very far.
"I was actually contacted by their management last October, to see if I would be interested in something," the band's former bassist told Howard Stern. "And that's basically as far as it went. I think they were trying to put something together on their end, management was, and something broke down on their end and the plug got pulled."
He added that he would be interested in reuniting with Van Halen "if it was done the correct way. You know -- four guys up there just doing their thing."
The bass player's longtime bandmate Sammy Hagar previously said that Anthony was approached by Van Halen's management last year about a potential reunion. Hagar noted he was "totally cool" with putting their current band the Circle aside to allow Anthony time for a Van Halen tour, but Anthony threw more water on the reunion rumors last month, noting that the tour was "not gonna happen."
The debut album from Anthony and Hagar's newest band the Circle, Space Between, will be released on May 10. Their first single "Trust Fund Baby" was released back in January; a second, "Can't Hang," premiered earlier today.
The band will launch a tour in support of the record on April 19 in Reno. You can get dates and ticket information at Hagar's website.
The Best Song From Every Van Halen Album