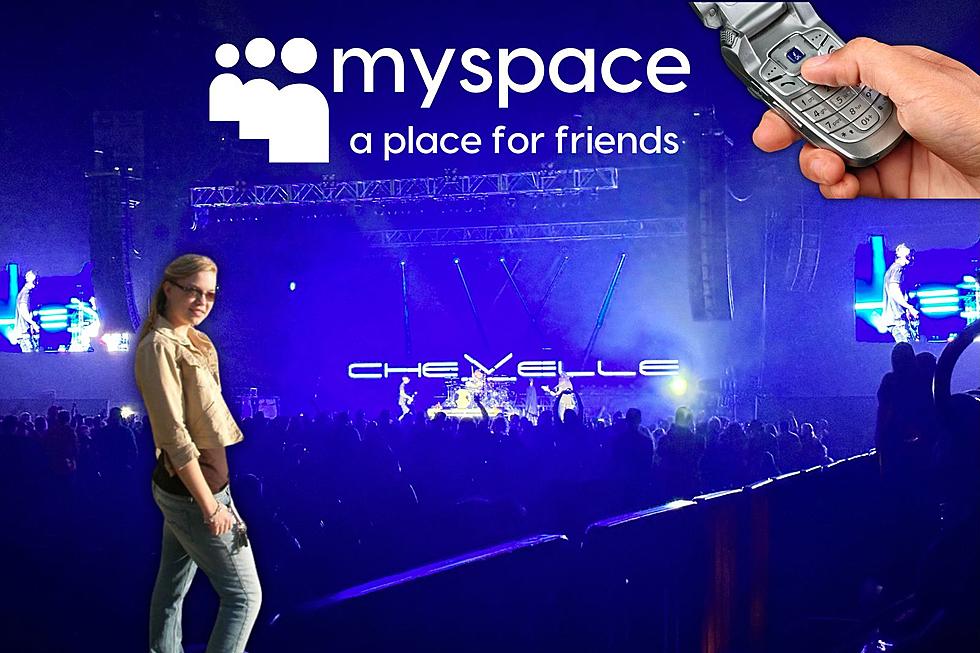 Millennials Too Old To Crowd Surf, Chevelle Still Rocked The Montana Fair
Credit: Jaci Bjorne, TSM / Canva
Take a stroll with me down memory lane. It was 2005, back when we, the elder Millennials, had just learned what texting (via T9) was, Revenge of the Sith was dominating the box office, Destiny's Child still performed together, American Idol didn't suck yet, and Myspace still outperformed Facebook. These were the best days of our lives. 

One fine autumn afternoon, a blonde teenager with big dreams hopped in her tiny, mint-green Ford Escort and made her way from Billings to Bozeman. She was on her way to see one of her favorite bands, Chevelle, at the Valley Ice Garden.
It became a weekend of firsts. The first time she got a speeding ticket (anyone else remember that police officer that camped out right before Columbus?), her first date with her first boyfriend, and the first time she ever crowd surfed. Chevelle was playing Send the Pain Below, and the moment was nothing short of magical, in that darkened arena, strangers' hands propelling her toward the stage. It didn't even matter that she was separated from her friends for 3 consecutive songs, she was living in bliss.
Years have passed, life has been lived, but some things haven't changed. That girl still loves going to shows, and Chevelle is still touring the country. She jumped at the chance to see them and reminisce.
Chevelle put on an amazing show at the First Interstate Arena on Friday, August 11. Though there was no crowd surfing (we're all too old for that now), many-a rock fists were thrown in the air.
The light show programmed to go along with the music was incredible, the opening band was impressive and nostalgic, and the music itself was impeccable. If you get the chance to see Chevelle live, don't hesitate…and don't forget to check out the Montana Fair this week!
10 Ways Not to Be an A--hole at Concerts
Because wtf is going on lately?