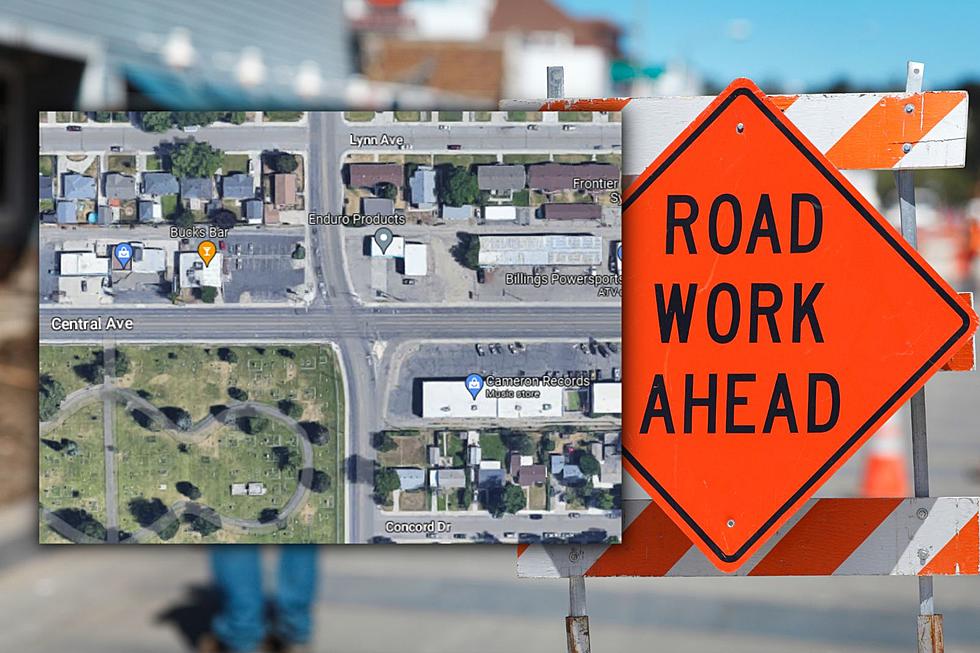 Morning Commute Delays Possible In Billings On Central Wednesday
Credit: Google / Canva
Heads up Billings! Tomorrow morning, Wednesday, March 29th, the City of Billings announced they will be performing maintenance at the intersection of Central Avenue and 15th Street West. This will cause some delays in passing through the area.

The city needs to replace a fire hydrant, causing road work and delays.
Both westbound lanes on Central Avenue will be pushed into one eastbound lane at the intersection.
The city expects to have this work completed by noon, however, your morning commute likely will experience delays if you are traveling through that area.
Alternate Routes
If you need to travel past this area, which is around Bucks Bar & Mountview Cemetary, please detour to Broadwater Avenue or to Monad Road to prevent delays.
Don't forget, the City of Billings offers you multiple ways to stay informed on these sorts of issues. Through CivicEngage, you can opt-in to receive email notifications and, if you'd like, receive text message notifications.
This alert system offers you updates to all departments within the city, and you can customize the alerts you'd like to receive. If you simply want traffic/construction alerts, you can do that if you wish. Click the button below to sign up, and stay informed.
What are your thoughts on this? Will this cause you delays in the morning? Do you receive alerts from the City of Billings? Let us know on App Chat or on Facebook!
KEEP READING:
What are the most popular last names in Montana?
How popular is your last name in the state of Montana? We've got the list for you to see here.
25 Pictures of Montana's Most Beautiful Highway
Have you ever driven the most beautiful highway in Montana?