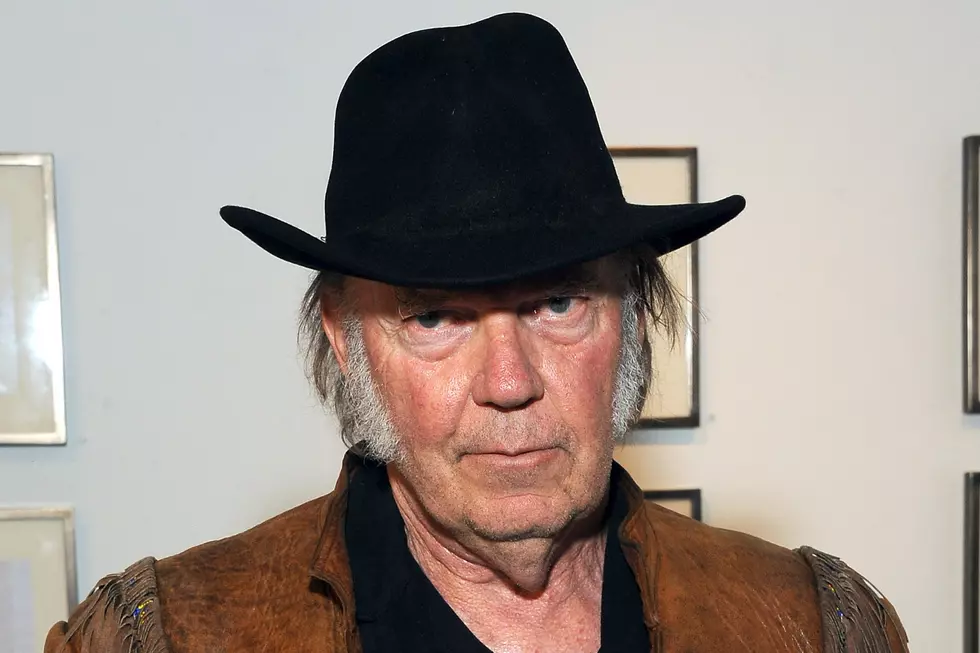 Neil Young Leaving Facebook Due to Platform's 'False Information'
Angela Weiss, Getty Images
It's going to be a lot harder to "friend" Neil Young. The rock icon announced that he's leaving Facebook due to what he views as "obvious commitments to one side of politics" by the social media platform.
Young explained his decision in a post on the official Neil Young Archives website. After first pointing out that "Facebook is sponsoring the annual gala of the Federalist Society, the powerful right-wing organization behind the nomination of the conservative supreme court justice Brett Kavanaugh," Young went on to criticize the social media platform for "false information regularly supplied to the public."
"NYA, no longer interested in further links with Facebook, will be discontinuing use," the post declared in closing.
This is not the first time Young has revealed his displeasure with the social media site. In a separate message to fans posted on his website last month, Young noted that Facebook "gives you more than you want and it's not all good. A lot of it is very bad misinformation about political campaigns and ads that are outright falsehoods. These are fine with Facebook, but not with NYA. If we were to leave Facebook with our social outreach, we would lose communications with millions. If we continue to be on Facebook, we are conflicted about who we are."
It appears the rocker has a complicated relationship with social media on a broader scale. Back in May, Young abandoned his previous Twitter handle @NeilYoung in favor of @NeilYoungNYA. While the former handle had more than half-million followers, the new one currently sits at just a little more than 25,000.
Young's decision to leave Facebook comes as the platform continues to grab controversial headlines. The social media site recently made clear that it will not remove political ads, regardless of whether the facts they present are true. Facebook head Mark Zuckerberg reportedly had a secret dinner with President Donald Trump in October, adding fuel to rumors of the company's right-leaning support. Audio of Zuckerberg and other company heads criticizing Democratic presidential hopeful Elizabeth Warren was also leaked last month.
Neil Young Albums Ranked