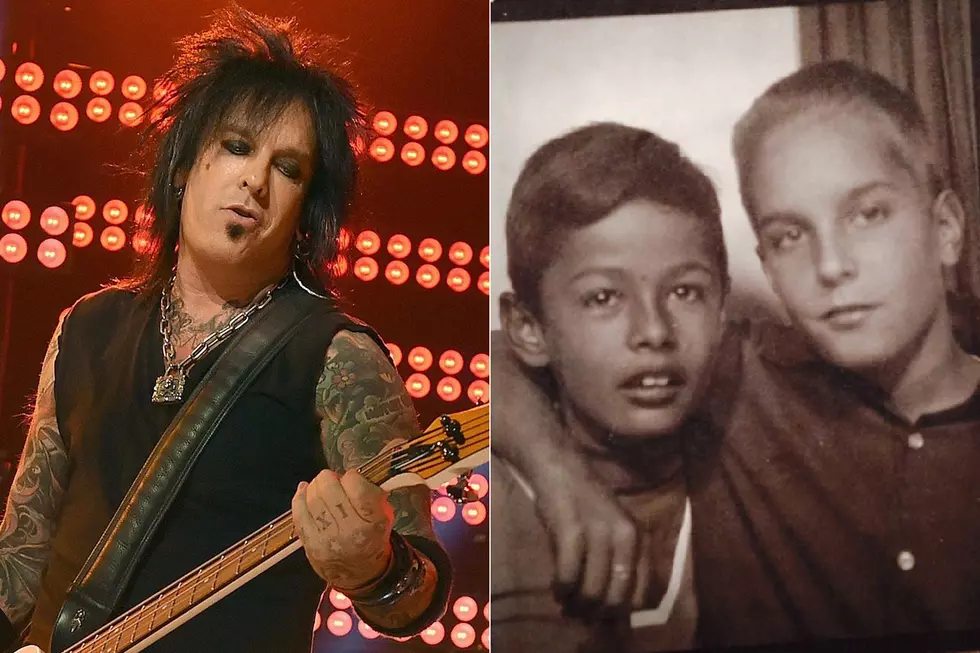 Nikki Sixx Seeking Childhood Friend on Social Media
Kevin Winter, Getty Images / KLAQ
Social media has been responsible for reuniting many a childhood friend over the years, and if Nikki Sixx has his way, he may be among those with a cool reunion story.
Sixx recently posted a photo from his youth with another young boy and the caption, "My best friend Jaun (sic) when I lived in El Paso … Wish I could find him!!!" Have a look at the screenshot from El Paso station KLAQ above.
Sixx was born Frank Carlton Serafino Feranna Jr. before adopting his stage name and rising to fame with Motley Crue. He briefly spent part of his childhood in the El Paso area. It's been well documented that he relocated multiple times growing up, eventually making the move to Los Angeles where his music career began to blossom.
The bassist's professional career, filled with highs and lows, has been covered in the Motley Crue book The Dirt as well as his own autobiography The Heroin Diaries. The latter book spawned his band Sixx: A.M. and Sixx has been working on turning the story into a stage production.
66 Most Important Moments in Metal History