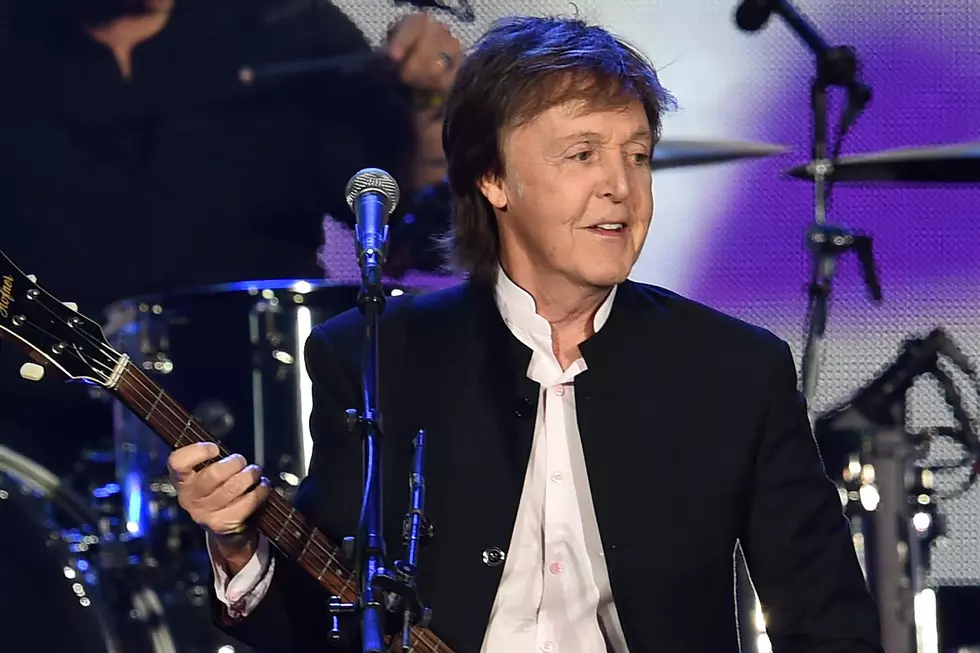 Paul McCartney Kids' Book Is Becoming Animated Movie
Kevin Winter, Getty Images
Paul McCartney announced that his 2005 children's book High in the Clouds is being adapted into an animated movie produced by Netflix and Gaumont.
Oscar nominee Timothy Reckart will direct from a script by Jon Croker, while McCartney himself will provide original songs and music.
"To the creatures of the woodland, the land of Animalia sounds like a dream – a tropical island where all the animals live in harmony," the book's synopsis reads. "They are overshadowed by a much more evil community: the polluted Megatropolis, whose dirty skyscrapers block the horizon. And then one day, Wirral the Squirrel's woodland is destroyed by developers and he is thrown into the nightmare world of Megatropolis.
"Wirral believes in Animalia and he joins with Froggo, a world-class amphibian balloonist, and Wilhamina, a girl squirrel, to lead the enslaved animals of the city to a new life. So begins an exciting adventure through the mean streets of Megatropolis, over the sea and through the sky."
"We are thrilled to be partnering with Netflix," McCartney said in a statement. "They complement what is already an amazing team with Gaumont, and we can think of no one better to be working with to bring our film to a global audience. I've always loved animated films, and this is a hugely important passion project for me. I can't wait for the world to see it."
"The development of High in the Clouds has been a fantastic journey," said Gaumont's animation president Nicolas Atlan. "We feel fortunate as this has been an extremely collaborative creative process with the incomparable Paul McCartney and his team."
He predicted the result would be a "truly special musical animated feature film."
Beatles Solo Albums Ranked