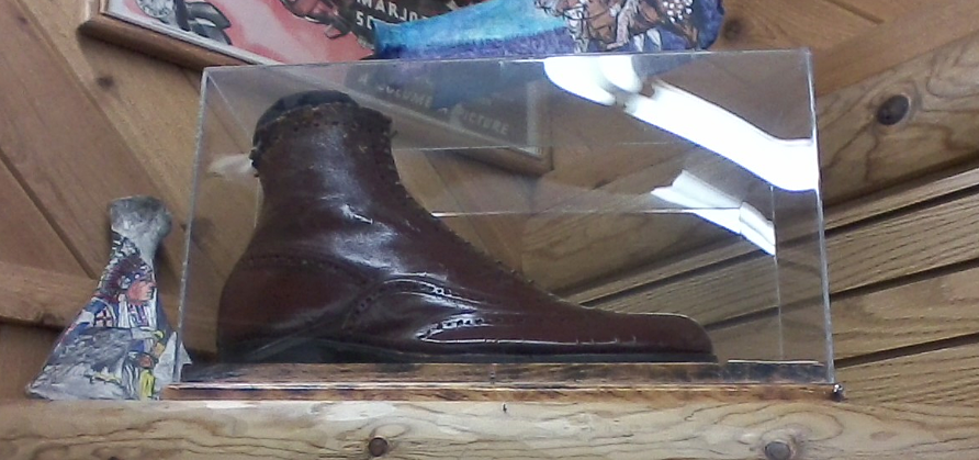 Robert Wadlow, the Beloved Gentle Giant, and His Connection to Billings
Sam Talkington, Townsquaremedia
People always seem to be interested in knowing more about where I grew up.
Well, this is someone that was quite famous in Alton, Ill., close to where I was living before I moved to Billings.
Robert Wadlow lived about 5 minutes from Bethalto. I never saw him. It was before my time, but my Grandma told me stories about him.
At age 8, Robert was 6 foot tall and would chase the horse-drawn ice wagon with the other kids. The first time my grandma saw him, she wondered why that grown man was chasing
the ice wagon with the kids. But he was just a kid as well.
You can check Wikipedia for more on Robert but one of his shoes is right here in downtown Billings at Al's Bootery, 1820 First Ave. N. Jim also has some newspaper articles about Robert that my dad sent to me and I gave to Jim.
Robert died at age 22 at 8 feet, 11 inches, and was still growing.
My wife took these pictures of our friend Jen at the college in Alton.
I've also included a photo of a life-size statue of Robert.
If you should stop in at Al's to see Wadlow's shoe, size 32, tell Jim and the crew "Hi" from me. They are great great people. I've been buying my boots from Jim for 15 years; Whites, they can't be beat!!