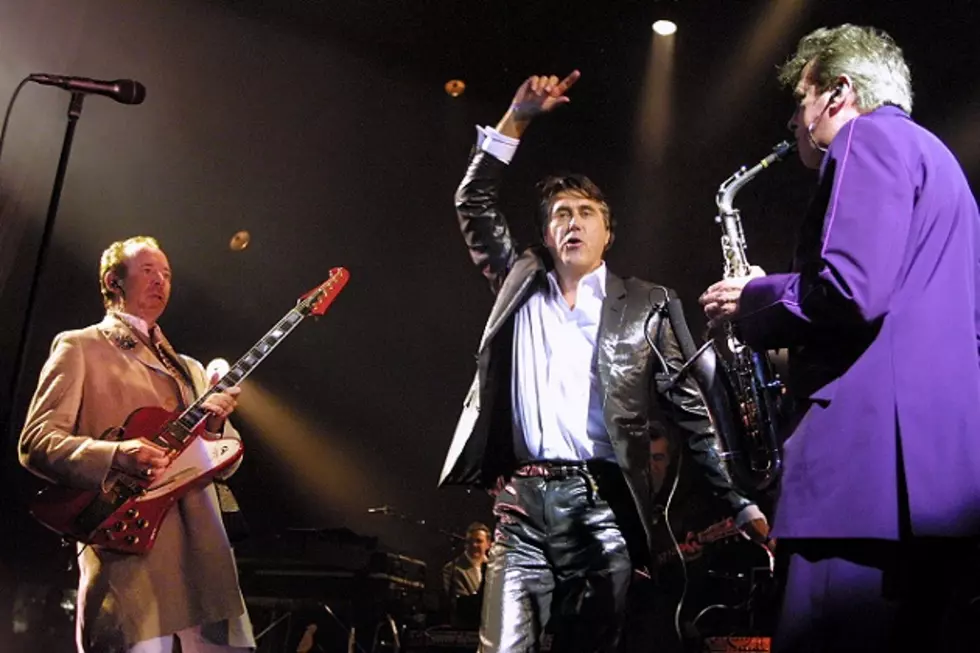 Roxy Music May Reunite at Rock Hall Induction Ceremony
Scott Gries, Getty Images
Saxophonist Andy Mackay told Rolling Stone his former bandmates have been discussing performing together for the first time since 2011. "We've been looking into how we're going to approach the actual induction, whether or not we're going to play," he said. "I'm hopeful that we will."
Guitarist Phil Manzanera said in 2014 that the band probably wouldn't be doing any more shows, ending a reunion that began in 2001 to celebrate its 30th anniversary.
But Mackay said the current situation among members is "friendly."
"I see Phil Manzanera a lot," he explained. "I did a concert with him in November of last year. I work a lot with him. [Singer] Bryan [Ferry] and I talk. We see each other from time to time. [Drummer] Paul Thompson and I talk to from time to time. I haven't seen him in some years, but I know he's there. I played on an album of his about four years ago. Generally speaking, we are in contact. We are all feeling quite optimistic about it, but I wouldn't like to say for sure what's going to happen. It could be complicated to figure out."
If a live reunion were to take place, they would have to figure out who would play bass. Founding member Graham Simpson, who was on Roxy Music's first album and is being inducted, died in 2012, and John Gustafson, a veteran session bassist who played on four albums but didn't always tour with the band, passed away in 2014.
"I think we'll come up with something," Mackay said. "Obviously, if the ceremony is in New York, if there's someone based there, that'll be a bonus. But we're still talking about it."
Ferry will celebrate Roxy Music's last and most successful album in the U.S., 1982's Avalon, on tour this summer. He'll play shows across North America between July 30 and Sept. 5. You can see all the dates here.
The Rock & Roll Hall of Fame induction ceremony will take place on March 29 at the Barclays Center in Brooklyn, N.Y.
Roxy Music and Bryan Ferry Albums Ranked