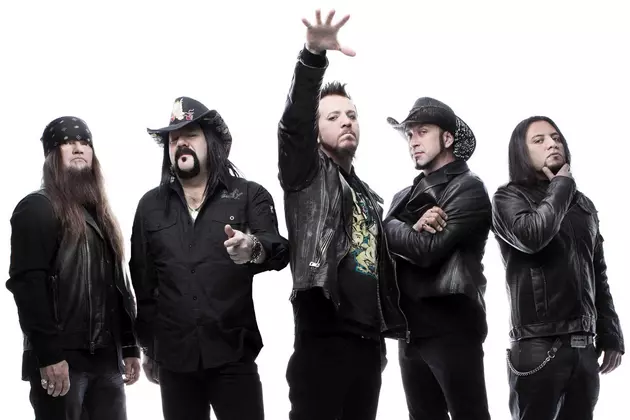 Vinnie Paul's Band Hellyeah to Release New Album in 2019
Eleven Seven Music
The surviving members of Hellyeah confirmed they will release their sixth album in 2019. Late drummer Vinnie Paul was reported to have completed his parts on the follow-up to 2016's Undeniable before his death in June.
In a teaser statement on Facebook, Hellyeah said, "Happy Thanksgiving Hellions!! See you all next year and with a new record that is going to blow you away!!"
Paul, a co-founder of Pantera, passed in his sleep as a result of heart disease at the age of 54. The band had been working on the album for some time, recording with producer Kevin Churko.
"Playing bass with that drummer, being the foundation with him in this band, I'm so satisfied with what we've done together," bassist Kyle Sanders said soon after Paul's death, adding, "And what we just did on this whole record together. I couldn't be more proud."
He described the album as consisting of "huge things" and continued, "This is the last thing you expect to hear… everything that Vinnie lives for. It's devastating, man. The music that I'm sitting on right now, it makes me so happy to hear it, to have all the music done. We're doing vocals now, we're like 75 percent done with this record."
In a 2014 interview Paul explained his approach to music, telling Online Drummer. "I don't think I've ever played anything on a record that I couldn't recreate live. I'm a strong power player, so I don't do anything fancy that I wouldn't be able to reproduce because people expect to hear that same thing that you do from the stage. … In heavy metal music, the guitars and the drums have to function together, almost like a machine."
Top 50 Metal Albums