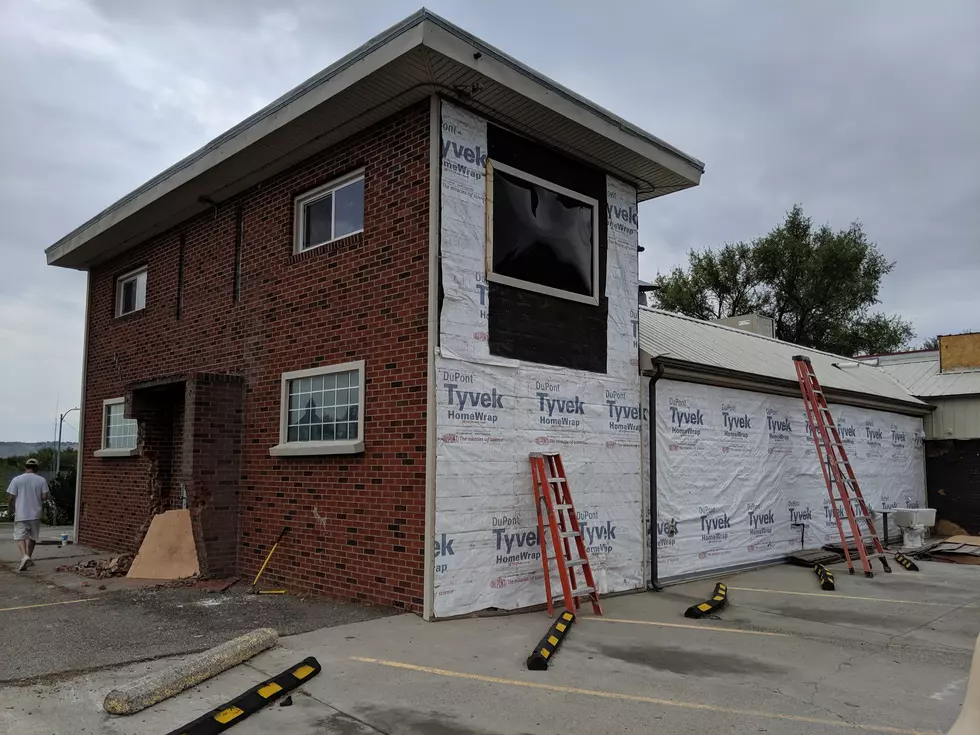 What's going on at the old Suds Hut Building?
Credit: Michael Foth TSM
Driving by the old Suds Hut building on Broadwater last week and I noticed construction crews are redoing what looks like new siding and windows on the former restaurant. Being the nosey type, I stopped to ask the workers if they know what the building is going to be.
Apparently they are sworn to secrecy. The gentleman working said "they won't tell us" what it's going to be.  Dang! Dead end on my detective work. Facebook rumors are speculating it will be another restaurant. As of Friday, the "For Lease" sign was still out front of the location, so maybe they're just remodeling with hopes of landing a new tenant?
The Suds Hut shut its door in February 2018, after being in business since 1976.  The restaurant was well known for its famous fried chicken and other traditional bar food.  Although, the quality had been slipping in the year or so before they closed. If you hear any solid rumors on what's going to be at 1110 Broadwater, let us know in the comments!