Bill Ward Rips Ozzy Osbourne: 'I've Lost a Friend, As Far As I'm Concerned'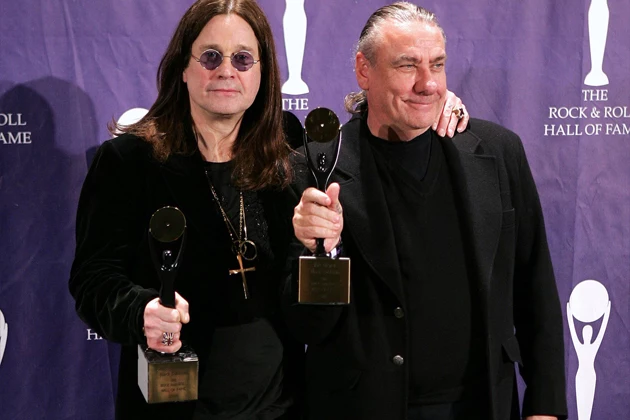 Bill Ward has dropped a lot of bad news on fans still hoping for a reunion of the original Black Sabbath. The drummer states that he's in no shape to perform right now, and implies that even if he was he's not sure he's ready to forgive singer Ozzy Osbourne for the singer's recent critical press comments.
In a wide-ranging interview with DCHeavyMetal, Ward explains that his relationships with guitarist Tony Iommi and bassist Geezer Butler are in fine shape, but that he's going to have to "readjust just how much I'm going to trust and love" Osbourne. Ward was originally scheduled to be a part of the band's recent reunion album and tour, but backed out when he and the group were unable to agree on financial terms.
In the resulting war of words, Osbourne stated that Ward was "incredibly overweight," "looked like an old guy," and wasn't ready to handle the rigors of a tour with Black Sabbath. So, yeah, you can see how there's some healing to do there, huh?
Ward also reveals that a "horrible illness" from back in 2013 has left him needing a lot of physical work to build up strength enough to play drums in his customary manner. "I have to get a lot stronger than where I am. I lost a lot of weight. I've got to gain all my muscle back. I lost all my muscle."
When asked if he ever listened to the '13,' the reunion album the group made without him, Ward says no. "It was something that I wanted to play on. I was completely able to play on it. There's no question in my heart at all. So, you know, it's still something that I don't care to listen to it. Even if it was the most brilliant album in the world, I don't care to listen to it."
Source:
Bill Ward Rips Ozzy Osbourne: 'I've Lost a Friend, As Far As I'm Concerned'