Rod Stewart Commits Royal Faux Pas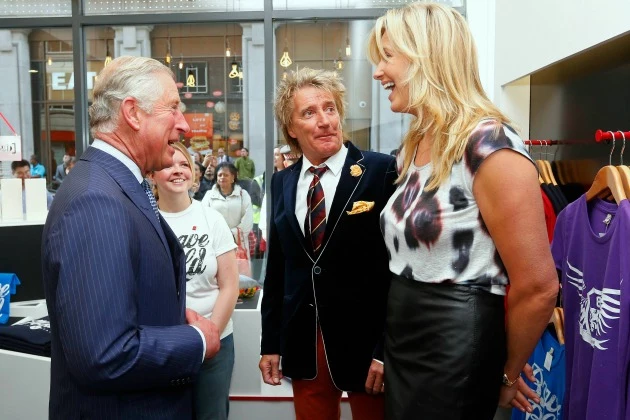 Being Rod Stewart means getting to do pretty much whatever you want — unless, that is, a member of the royal family is involved.
Stewart made headlines on Sept. 10 when he showed up late to an event celebrating the grand opening of the new offices of the Prince's Trust charity, as well as a store offering various items made by entrepreneurs who have been aided by the Trust. According to the rules of royal decorum, members of the royal family are supposed to arrive at public events after everyone else, but London traffic had other plans for Stewart and his wife, Penny Lancaster.
Stewart, who joked to the Daily Telegraph that he always tells his children how important it is to be on time, complained, "We have a place over in Wapping and it took us three-quarters of an hour to get here. I wish I had my own police escort, I would always be on time."
It didn't detract from the good cause at hand, however. As Lancaster later told reporters, "We both became ambassadors about 10 years ago. We are able to inspire and encourage our children, who have a strong support system and financial support. But what about the children that don't have that support system? The Prince's Trust is a real helping hand — it's fantastic."
Prince Charles didn't seem terribly concerned about Stewart's breach of protocol, either. He made some small talk with his famous guests while marveling at how far the Prince's Trust has come, saying, "I can never get over how everything has grown from such a small desk — one man and a dog — and I was the dog."
Source:
Rod Stewart Commits Royal Faux Pas